1inch Labs Unveils Developer Portal Beta, Empowering Web3 Innovation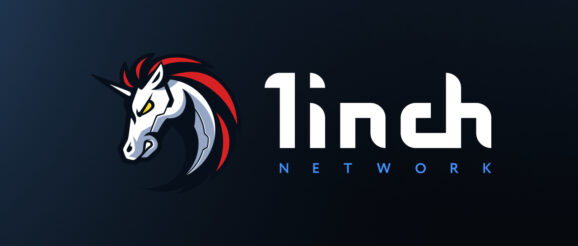 1inch, a leading decentralized finance (DeFi) aggregator, has announced the launch of its developer portal in beta, offering developers access to advanced cloud software solutions. The platform aims to provide developers with fast, efficient, and user-friendly tools for building new Web3 products.
Sergej Kunz, co-founder of , emphasized the goal of the developer portal, stating, "We basically offer developers a set of Web3 building blocks, which allow them to substantially save on time, money, and labor. All these solutions have been thoroughly tested in 1inch products since 2019."
The beta version of the developer portal will be available for testing over the next few months, enabling developers to explore and utilize the various functionalities of the software solutions provided.

Accelerating Web3 Development
There are several compelling reasons for developers to consider using the 1inch developer portal. Firstly, the solutions offered on the platform have been proven successful in 1inch's own products, such as the 1inch Wallet and the 1inch dApp. This track record of success enhances the reliability of the platform.
Moreover, renowned projects in the Web3 space, including MetaMask, TrustWallet, and Ledger, have already integrated 1inch APIs, further attesting to the platform's reliability and reputation. The 1inch development portal also guarantees a high availability service level agreement (SLA) of 99% and boasts low latency, providing users with the best response time in the .
The platform offers well-organized data presented in easy-to-use dashboards, ensuring developers have access to high-quality and reliable information. Deep liquidity is another advantage of the 1inch Swap API, which facilitates access to numerous liquidity sources across multiple blockchains.
The developer portal provides a user-friendly interface with up-to-date documentation, advanced request stats, and information on major upgrades of 1inch protocols, enabling developers to stay informed and efficiently utilize the available resources.
Promising startups can benefit from a flexible approach offered by the platform, allowing them to request a dedicated enterprise endpoint for free during a limited period of time, enhancing their development process.
The 1inch developer portal offers a range of SaaS solutions, including the 1inch Swap API, which provides users with price quotes for token swaps on specific blockchains. Powered by Pathfinder, a cutting-edge discovery and routing algorithm, the 1inch Swap API ensures efficient self-custody swap paths, leveraging multiple paths for the best atomic swap execution.
Additionally, gas costs are optimized through a highly efficient swap router, and liquidity from numerous sources is aggregated. Other available solutions include the 1inch Spot Price API, which delivers current spot prices for tokens on supported networks, the 1inch Balance API, providing accurate information on wallet balances and allowances for cryptocurrencies, and the 1inch Token API, allowing users to search for tokens and retrieve reliable information about them.
With the launch of the 1inch developer portal, developers now have access to a comprehensive suite of tools and solutions to build innovative Web3 products. By leveraging the platform's proven and reliable software solutions, developers can save time, resources, and effort, empowering them to create groundbreaking applications in the rapidly evolving world of decentralized finance.