2020 Innovation – The Practice Management Hub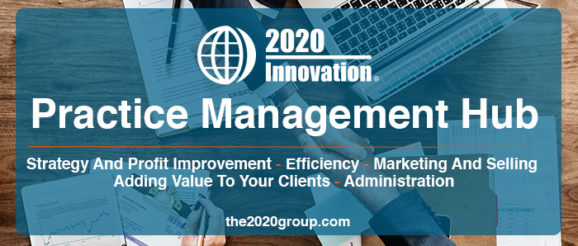 The Practice Management Hub (PM Hub) is an exclusive benefit of 2020 Platinum member and containing advice on setting a strategy and improving your profits as an accountancy practice.
Technology is having a massive impact on how we run our practices.
Artificial intelligence and data analytics are a reality. The rise of cloud accounting alters the way we deal with clients. New entrants to our industry are driving the price of compliance services down. In this disruptive era, it is essential firms have a strategy for success, they are efficient in their production of accounts and tax returns and their administration is streamlined.
2020 Platinum members receive webinars and guides on a large range of topics and tools to make their practices more efficient. These cover strategy and profit target setting, identifying areas to strengthen, KPI and MIS reporting, new client checklists, compliance and services checklists, increasing chargeable time, reducing write-offs, adding value to clients, succession planning and marketing resources.
Visit Practice Management Hub >
Strategy And Profit Improvement
Efficiency
Marketing And Selling
Adding Value To Your Clients
Administration
Practice Management Tools include; 
Strategy and profit target setting
Identifying areas to strengthen
K.P.I and M.I.S reporting
New client checklists
Compliance and services checklists
Increasing chargeable time
Reducing write-offs
Adding value to clients
Succession planning
Marketing resources
Visit Practice Management Hub >
Forms, Letters and Tools
Forms, Letters and Tools is included with Platinum Membership. This comprehensive collection of over useful forms, letters and tools is an essential product for every accountancy firm.
Full list of tools >
The post 2020 Innovation – The Practice Management Hub appeared first on 2020 Innovation.