8 start-ups that contribute to Toulouse's reputation for IoT innovation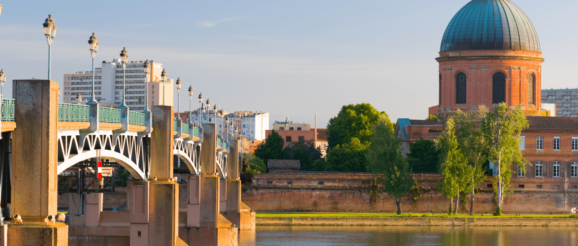 With a population of around 470,000, Toulouse is the fourth largest city in France. It's a city with plenty of talent — as a significant number of these people are students — and plenty of resources for founders and start-ups that want to get an idea off the ground.
There are numerous accelerators in the city, including Nubbo, which hosts dozens of start-ups working in biotech, environmental technology and telecommunications. Then there's the Airbus BizLab, which is an accelerator for businesses in the aerospace industry.
While Toulouse boasts a diverse start-up community, the city stands out in particular when it comes to IoT start-ups. Many of the region's IoT start-ups are concentrated in the IoT Valley, which is a specialised accelerator that supports companies in identifying and solving problems in their business and field.
In this list, we have gathered up some of the most interesting emerging tech companies operating in Toulouse's IoT Valley.
EyeLights
EyeLights was founded in 2016 in Toulouse. The start-up has developed car and motorcycle accessories that project information about guidance, danger zones and traffic directly into the driver's field of vision, using augmented reality. It also features audio functions.
Allowing drivers to keep their eyes on the road rather than a phone or other navigational device, the EyeLights device can warn them when they are approaching a dangerous bend or are above the speed limit. It can be installed on the windshield of a car or a motorcycle helmet.
Nouvelle vidéo en ligne! @AlexisMASBOU a pu découvrir le EyeLights dans des conditions…extrêmes! Découvrez son impression #EyeLightsOnTrack pic.twitter.com/FLQUoG9OLZ

— EyeLights (@EyelightsFR) July 8, 2019
To date, the company has raised €2.6m in funding, with CapHorn Invest leading its Series A round in 2018. The company was co-founded by James Packer, Josselyn Hermitte, Antoine Lubineau and David Keribin.
Want stories like this and more direct to your inbox? Sign up for Tech Trends, Silicon Republic's weekly digest of need-to-know tech news.
The post 8 start-ups that contribute to Toulouse's reputation for IoT innovation appeared first on Silicon Republic.