Academic Outreach and Innovation supports teaching and learning through technology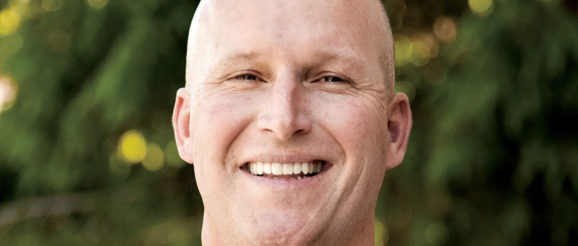 By Dave Cillay, Academic Outreach & Innovation
Acronyms are meant to save time, space and verbal effort, and many have become part of the lexicon, like ATM, FYI and NASA. But for an acronym to be helpful, it first has to be understood. Take AOI for instance. You may have heard reference to it on campus, you might have been in a meeting where someone introduced themselves as an AOI team member. But really, what is it?
We're happy to solve the mystery. AOI stands for Academic Outreach and Innovation, which is the division of the university that champions and supports the use of academic technology in a variety of teaching and learning contexts — traditional classrooms, online courses and video conferencing courses. AOI is the home of Global Campus, Learning Innovations, Learn365 and Professional Education, and yes, that well-known acronym AMS (which is now part of Learning Innovations).
Here's a glimpse at some of what the AOI team has been working on:
New Global Campus online degree programs
AOI is continuously working with WSU academic units to ensure that adult learners around the state, nation and world have access to WSU's high-quality educational opportunities and degree programs. Starting fall semester 2018, we are proud to have launched four new degree programs designed for students learning exclusively online.
New degree programs:
Bachelor of Arts in History
Bachelor of Arts in Sociology
Master of Arts in Health Communication and Promotion
Master of Arts in Music
We are currently working on adding several more online degree programs to our lineup. In other words, stay tuned for more!
New online proctoring service
AOI has partnered with Examity, a proctoring service offering secure online proctoring, for students taking WSU online courses.
WSU Global Campus had successfully offered online proctoring for five years, but as the number of courses with proctored exams increased, it became necessary to look to an outside source to meet the growing demand for online proctoring. Last spring, we initiated a comprehensive search for a partner capable of ensuring the academic integrity and great customer service.  WSU students, faculty and staff were all represented in the evaluation process and many hands came together to ensure we were up and running for the new academic year.
Examity is integrated into the Blackboard online learning interface, allowing for a seamless user experience for WSU's online students. Visit our Examity Information page to learn more.
Learning Innovations
Did you know that AOI has an initiative specifically designed to aid faculty in using innovative technology and improving the learning experience? AOI's Learning Innovations serves to discover, implement and support academic technology that increases faculty efficiency and enhances student access and engagement. AOI works with all faculty — both on campus and online — to create an environment where innovative learning strategies can flourish, wise experimentation is supported, and all learners receive the most robust and rewarding educational experience possible.
As a vital part of this mission, AOI provides training opportunities and workshops to both individual faculty members and groups. A variety of topics are scheduled throughout the academic year, from the basics of Blackboard to how to use technology to engage students and improve their success. Go to the Learning Innovations website to request training.  On-demand training also is available.
Now, AOI Innovative Teaching Certificates can be earned by attending a select "bundle" of training sessions related by theme. Faculty can earn multiple certificates, which currently include a Faculty-Led Workshop series and an Enhancing Student Success series. The purpose of the program is to help participants document and receive recognition for professional development related to teaching strategies and innovation.
Learn365
For the last few years, AOI has been facilitating online winter session courses, summer session on the Pullman campus and Global Campus, as well as Summer Advantage and Calculated Success. All of these sessions and programs offer students flexibility and resources to make progress toward their degree outside the traditional academic year. To help increase awareness of these sessions and programs, we've grouped them together under the umbrella of Learn365, and developed a website that helps students and academic advisors find the resource they need for year-round learning. Check it out!
If you have questions or comments about AOI, please send them to Deanna Hamilton, [email protected]