ActionIQ CX Hub Receives Product of the Year Award for Innovation Technology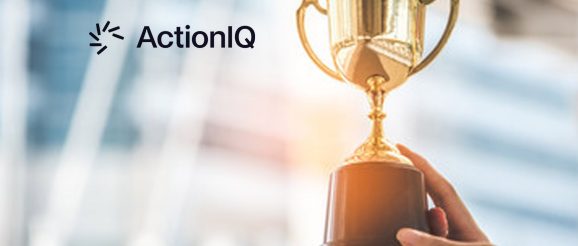 ActionIQ, the leader in customer experience (CX) solutions, announced that the Business Intelligence Group named the AIQ CX Hub Product of the Year in the 2022 Sales and Marketing Technology Awards program, also known as The Sammys. The Sammys honor products helping to solve the challenges organizations have connecting and collaborating with prospects and customers. The AIQ CX Hub received the Product of the Year Award in the Insights & Analysis category.
ActionIQ helps enterprises pull together fragmented customer insights and putting impactful CX in motion with an extensible AIQ CX Hub powered by a CDP.
Marketing Technology News: MarTech Interview With Vibhor Kapoor, Chief Marketing Officer at AdRoll, a division of NextRoll
"We are proud to receive the 2022 Product of the Year Sales & Marketing Technology Award in the Insights and Analysis category," said Tasso Argyros, Co-Founder and CEO at ActionIQ. "Customer data is the foundation of CX, and a great CX solution requires lots of data processing horsepower, ability to handle many different data types and data access and usability for non-technical users. The AIQ CX Hub is the only solution that can combine the full historical customer profile with real-time events – leveraging both known and anonymous customer and account data – to decision and orchestrate the next best experience or customer journey."
"We are proud to reward and recognize ActionIQ for their innovation and dedication to helping both the organization using their technology and the ultimate consumer," said Maria Jimenez, Chief Nominations Officer, Business Intelligence Group. "It was clear to our judges that their efforts will improve how we all connect with the brands we love for years to come."
Marketing Technology News: A Marketer's Guide To Developing Social Media Mitigation Strategies
The post ActionIQ CX Hub Receives Product of the Year Award for Innovation Technology appeared first on MarTech Series.