Ag Leader's SureSpeed awarded Outstanding Innovation honors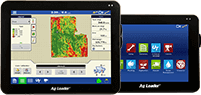 The AE50, the only awards program of its kind, celebrates product innovations in the areas of agricultural, food, and biological systems. From the many entries submitted each year, an expert panel of engineers selects approximately 50 products for recognition. The award-winning products are those ranked highest in innovation, significant engineering advancement, and impact on the market served. 
The American Society of Agricultural and Biological Engineers is an educational and scientific organization dedicated to the advancement of engineering applicable to agricultural, food, and biological systems.  
To check out Ag Leader's listing along with all the other winners in the ASABE publication here!