Age-friendly Tāmaki Makaurau | Innovation Unit | New solutions for thriving societies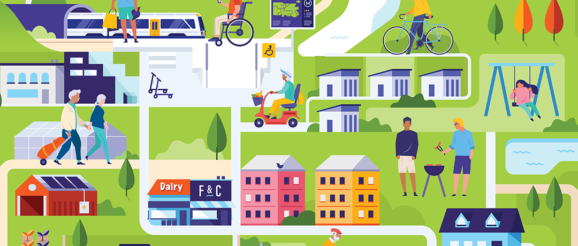 Last year Auckland Council held over 20 workshops involving more than 600 people and a range of organisations on what might be done to make Auckland a more age-friendly region. The data was gathered under eight 'domains' defined by the World Health Organisation, plus a ninth of 'Culture and Diversity' to reflect the bi-cultural foundation of Aotearoa. Auckland Council then invited Innovation Unit to use this data to identify key opportunities for system-level collaboration to make Auckland a more age-friendly region.
We conducted analysis of the data under each domain to identify the enablers and barriers for how older Aucklanders live their lives, and how we could bring these experiences to life in a highly visual way.
The report describes what a future Auckland could look like, as described by older Aucklanders, across the key areas of: home, neighbourhood, travel, information and support, contribution, social and wellbeing.
Overall, older Aucklanders said they wanted to: