AGREETT drives statewide ag innovation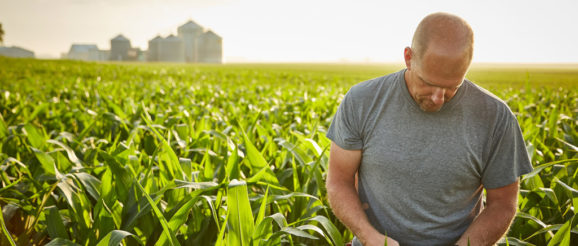 In 2015, the Minnesota legislature established the Agricultural Research, Education and Extension Tech Transfer program (AGREETT) with a multi-year $5 million investment that would boost agricultural research at the University of Minnesota. Three years in, AGREETT has already made tremendous strides in its goal to achieve long-term sustainability in Minnesota agriculture.
Through AGREETT, the University of Minnesota has hired 21 faculty members in Extension and the colleges of Veterinary Medicine and Food, Agricultural and Natural Resource Sciences (CFANS). From manure and nitrogen management experts to Extension educators specializing in ag economics or pre-harvest food safety, the myriad backgrounds of researchers brought to Minnesota are building a more sustainable future for our ag sector.
 You can learn more about each AGREETT faculty member here.
AGREETT has also modernized infrastructure across the
multiple campuses of the University of Minnesota. Research facilities in areas
like crop and livestock productivity, soil fertility, water quality and pest
resistance have all received upgrades to help ensure breakthroughs. As one
example, AGREETT funds were used to remodel CFANS' soil testing lab, which
hadn't been updated in more than 20 years.
Read a 2018 interview with CFANS Dean Brian Buhr about AGRETT here.
Overall, AGREETT is bringing talented researchers to
Minnesota who will produce data and insights that will make the state's ag
sector more productive and efficient while discovering new practices that
benefit the environment and help achieve long-term sustainability.
The Minnesota Corn Growers Association, along with the
University of Minnesota, are advocating for increased funding for AGREETT
during the 2019 legislative session. MCGA supports a
greater investment in AGREETT to strengthen efforts that will make
Minnesota a national leader in agriculture and food.
The post AGREETT drives statewide ag innovation appeared first on Minnesota Corn Growers Association.