Alberta researcher wins award for COVID-19 mask innovation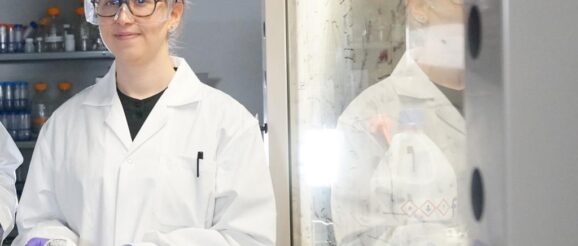 Dr. Catherine Clase, an epidemiologist and associate professor of medicine at McMaster University in Hamilton, said the "exciting" technology would have multiple benefits.
Clase, who is a member of the Centre of Excellence in Protective Equipment and Materials in the engineering department at McMaster, said there wasn't much research in personal protective equipment when Rubino began her work.
"It's going to decrease the footprint for making and distributing and then disposing of every mask," she said, adding that the mask could also address any supply issues.
#Alberta researcher helps develop reusable mask that kills #COVID19 droplets with salt. #wearamask #COVID-19 #cdnresearch #mitacs
The Public Health Agency of Canada recently recommended homemade masks consist of at least three layers, with a middle, removable layer constructed from a non-woven, washable polypropylene fabric to improve filtration.
Conor Ruzycki, an aerosol scientist in the University of Alberta's mechanical engineering department, said Rubino's innovation adds to more recent research on masks as COVID-19 cases rise and shortages of face coverings in the health-care system could again become a problem.
Ruzycki, who works in a lab to evaluate infiltration efficiencies of different materials for masks and respirators, is also a member of a physician-led Alberta group Masks4Canada, which is calling for stricter pandemic measures, including a provincewide policy on mandatory masks.
This report by The Canadian Press was first published Nov. 24, 2020.