All about: The Policy Innovation Lab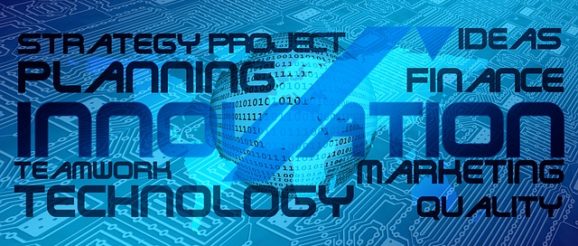 The following is a Q&A with the McCourt School Policy Innovation Lab. The Lab will be taking applications until .
---
Tell us about your student group.
The Policy Innovation Lab is a new, student-driven initiative of the McCourt School of Public Policy. The mission of the Policy Innovation Lab is to draw upon and convene the talents of students, professors, researchers, community leaders and activists to tackle urgent and emerging issues at the forefront of policy discussion and debate in the DC area, and to develop pioneering and forward-thinking solutions.
What are some things your group is planning for this year?
We are planning three main activities: (1) our core project, which is always to work with local community partners and members to ensure sustainable and equitable development of communities along the Anacostia River here in Southeast DC; (2) build upon the research we've done over the past two years and refine our solution proposals, and (3) explore ways to better share our work back with community members.
Is the Innovation Lab only for students who are interested in domestic or local policy?
Most definitely not! Although we work with the local community, our Policy Innovators (members of the Lab) have a vast array of policy interests, spanning from local to international. Our core focus on the Anacostia Riverfront development project is very interdisciplinary and involves almost every policy area you can imagine- environment, public safety, workforce development, health, public finance and economic development, etc. We provide the opportunity to have a real hands-on experience in policymaking here in the DC community. However, this experience can be applied to almost any community, whether it is here in the U.S. or in a village in the developing world.
Finish this sentence: "Students should join if…"
Students should join if they want to gain hands-on experience working with policy stakeholders on a complex local issue, learn more about policy innovation and human-centered design thinking, explore best practices of land development from around the world, and have the opportunity to meet and interact with experts in the fields of urban policy, social innovation, and community engagement.
Additionally, students should join if they are interested in social entrepreneurship, sustainable development, community development, housing policy, transportation policy, public safety, education, environmental policy, evidence-based policymaking, and many other policy areas.
Finish this sentence: "We're looking for students who…"
We're looking for students who are interested in learning about the communities in Southeast DC, engaging in stimulating and challenging discussions about community development, have a background in urban policy issues, community engagement, or are interested in/have a background in: data analysis, design thinking, social innovation, writing, marketing, external partnerships, and other skills.
Who can come to your events? Are any of your activities members-only?
Many of our activities are members-only. Policy Innovators will participate in weekly meetings during which they will receive training in topics like design thinking and collaborate with the entire Lab on our core project, which is the Anacostia Riverfront redevelopment project. Trainings will also include guest speakers and experts. This meeting time will also be used for community visits.
We do hope to open up some of our panels and speakers to the entire McCourt community, however the calendar of those events is TBD.
How can students join?
Students can join by filling out the following application by Friday, September 2nd: https://goo.gl/forms/IBYzVYZNVFggzYbz2
Who should students contact if they have any questions?
What's the best way for students to learn about upcoming events?
The best way is just to keep an eye out for any emails from Leslie Evertz regarding the Lab! We will also post any updates in the McCourt School Class of 2018 Facebook group as well as the Lab's own Facebook page.