Alliance for Automotive Innovation: Rear seat reminder system adoption growing among new vehicles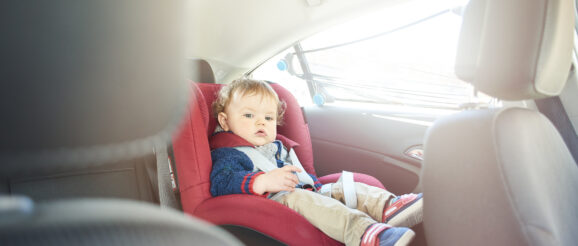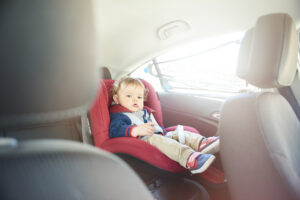 Rear seat reminder systems, designed to prevent vulnerable passengers from being accidentally left in vehicles, are now available in more than 215 new vehicle models, according to a new report.
The Alliance for Automotive Innovation (Auto Innovators) released the report this month, which found that the inclusion of rear seat reminder technology has increased five fold in vehicles, either as standard or optional features. It's up 30% year-over-year.
"Automakers set a goal to have universal rear seat reminder systems in new vehicles by 2025," said John Bozzella, Auto Innovators president and CEO. "We know the technology can help save lives by alerting parents or caregivers when a child is left in the rear seat of a vehicle. [We're seeing] major vehicle safety progress."
The report detailed how numerous OEMS — including Honda, BMW, Jeep, Ford, RAM, Lincoln, Buick, and Cadillac — now offer the technology on some of their model year 2022 vehicles. Other automakers who have several models with the feature include Chevrolet, GMC, Hyundai, Genesis, Kia, Mazda, Mercedes-Benz, Mitsubishi, Subaru, Nissan, and Infiniti.
Toyota and Lexus are also listed although MYs aren't stated in many of the models. According to the report, Audi and Volkswagen are planning to add the reminder systems on some 2024 models. Chrysler and Dodge began making the feature available on 2023 models.
In nearly all of the models listed, the seat belt reminder system is standard.
"While certain manufacturers do not have models listed as having a rear seat reminder system equipped as standard equipment for this reporting year, we understand that progress is being made to ensure these systems are available in future years," Auto Innovators wrote in its report.
For collision repair facilities, the growth in back seat reminder adoption could require an extra research of OEM procedures to ensure the feature is functioning before a repaired vehicle is returned to its owner.
For example, Ford offers guidance on its website for how to ensure its rear occupant alert system is enabled. To enable or disable the system, it said a user should first select settings on the cabin's screen, and then click "vehicle." From there, they can choose which settings they'd like to activate or opt to turn the system off and receive no alerts. If a child seat is installed, the system removes the need to buckle the rear seatbelt to activate the system.
A July 2022 Collision Advice "Who Pays For What?" survey found that payment of labor for seat belt inspections — an often overlooked but recommended post-collision procedure by every automaker — is up 3% this year to 37% of shops overall who asked for payment receiving it.
"Of all the procedures, this is the one that keeps me awake at night," Anderson wrote. "Every OEM has a very specific procedure for how to inspect seatbelts. The response to this question is very concerning because it indicates to me that too few shops are researching OEM repair procedures and are thus not aware of this requirement. As an industry, we must accept responsibility for researching and following the requirements for this on every vehicle.
"You often can use just the vehicle owner's manual to prove that this is a necessary procedure. Those manuals often indicate that a seatbelt inspection is needed after a collision.
Work advancing rear passenger safety began in 2019 when several OEMs made a voluntary commitment to install reminder systems in new vehicles, Auto Innovators' report said. They did so to prevent children left in vehicles from suffering from heatstroke.
According to the National Highway Traffic Safety Administration (NHTSA), 33 children died from heatstroke last year.
"Participating manufacturers committed to install these rear seat reminder systems as standard equipment beginning on either September 1, 2024 or for model year 2025 vehicles (depending on the individual manufacturer production schedules)," the report said. "Already, there has been significant progress in meeting the goals of the commitment."
Rear seat reminder systems include:
End-of-trip reminders that provide visual and audible alerts when occupants remain in the back seat after the vehicle is turned off; and
Occupant sensing, which detects motion in the back seat and alerts the driver.
Auto Innovators said it's working to protect back seat passengers in other ways as well, including by calling on the Federal Communications Commission (FCC) to approve higher-powered mobile radar options in the 60 GHz band.
The FCC did so in May, allowing automakers to deploy sensing technology that can monitor for back seat passengers, issue seat belt reminders, and aid in air bag deployment control, Auto Innovators wrote.
The new technology is already being put to use. For example, Socionext America, a system-on-a-chip (SoC) company, said in September that its new radio wave ranging sensor device can aid auto manufacturers in campaigns to reduce the number of infant deaths that occur in vehicles due to high temperatures.
When used, Socionext's 60 GHz SC1260AR3 device allows vehicles to discern between adults, children, and pets in reading heart and respiration rates. Doing so can signal alerts to drivers and emergency services that a person or animal has been left in a vehicle. It can withstand temperatures down to -40 degrees Fahrenheit and up to 221 degrees.
According to NHTSA, more than 950 children have died of heatstroke in the past 25 years because they were left inside or became trapped in a hot car.
Heatstroke begins when the core body temperature reaches about 104 degrees. A child can die when their body temperature reaches 107 degrees.
The National Safety Council says 53% of incidents involved a parent or caregiver forgetting the child was in the vehicle.
Images
Featured image courtesy of /iStock