Announcing the Ai x Business and Innovation Summit This Oct 29-30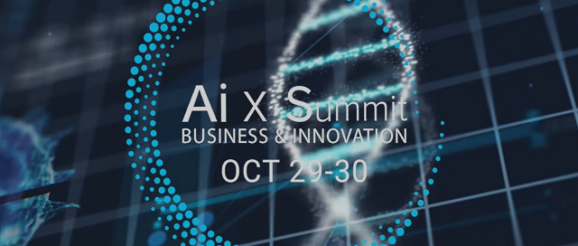 Artificial Intelligence (AI) has seen rapid advancement and increasing importance in many of our key industries over the last several years. As such, to excel in your profession, and for your company to excel in its market, it's essential to understand how AI has and will transform your industry. At the Ai x Business and Innovation Summit October 29-30, you'll get the chance to learn from some of the best and brightest minds in AI and Business and get ahead of the curve. 
[Related article: Announcing the AI+ Data Science Live Training Subscription Service]
Just a few of the expert speakers who will be at the summit include:
Over the course of two days, our speakers will cover many topics including: AI Ethics and Bias, Human-Machine Collaboration, Machine Learning in Enterprise, Using Machine Learning to Detect Disease, Inverse Reinforcement Learning, and much more.
As part of your Ai x registration, you'll also get access to the . In the AI Expo Hall, you'll have the opportunity to explore many cutting-edge AI solutions that can help you integrate AI into your business strategies and goals. Meet with 30+ partners and see their solutions and products demonstrated live during the 16+ Demo talks.
Our partners include DataRobot, SAS, appen, S&P Global Market Intelligence, Algorithmia, Gurobi Optimization, Microsoft Azure, LexisNexis, CloudFactory, iMerit, and many more. 
They will be discussing topics such as
Although the Ai x Summit is packed full of learning opportunities, there is also plenty of time to network with attendees and speakers from across the country. The Virtual Networking Event is the perfect chance to unwind, discuss the day's events, and make new connections.
Whatever your time or budget constraints, there is an Ai x Summit Business pass to fit your needs. 
1-Day Aix Pass ($99):
3-day Aix Pass ($179):
All-Access Pass ($879)
AI waits for no one, so be sure to register soon to stay ahead of the AI curve and save on 20% your pass.