Are your Employees Invested in Innovation?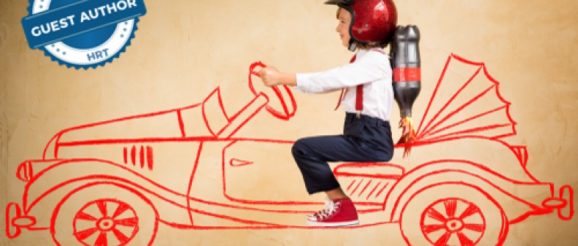 At a time when many companies struggle to attract and retain top talent, getting employees invested in the innovation process remains a priority. Spigit's president and CEO, Scott Raskin, shares practical ways companies can get their employees invested in innovation.
Your workforce is your most valuable asset. And, at a time when the competition to attract, retain and develop top talent is fierce, getting employees invested in the process of contributing ideas to your business challenges can make a critical difference.
Spigit's recent research found that by treating employees as partners in collaborative problem solving, companies are seeing significant improvements in a number of areas. They are addressing key business challenges with ideas they previously may not have surfaced and, just as importantly, increasing employee engagement. So, how can you get your employees invested in innovation?
Build a culture of employee-led innovation
For many of the executives I speak to, the number one innovation priority is driving a culture change in which employees are involved, and innovation becomes woven into the fabric of the organization. This means innovation needs to be led from the top and become ingrained in every business discipline, from finance to HR and supported by management. Engaging those at management level will help ensure that they can then drive a wider culture of innovation throughout the organization. Further, the process will help to build stronger manager/employee relationships, which is significant as managers account for at least 70% of the variance in employee engagement scores across business units, according to Gallup.
Employees can be inspired to become involved by encouraging them to contribute to solving problems to issues they feel passionately about, and by using the process as a way to make more progress on meaningful work – which is proven to be a key driver of employee engagement. For a culture of innovation to have longevity, there needs to be the commitment from managers and business leaders to act on ideas. Employees need to know they are contributing ideas and insights that are being listened to, and that could turn into a reality and improve company performance – so it's important to communicate progress updates and be transparent about any learnings.  
To further encourage continued interactions, employees should be recognized for their contributions to solving a business challenge. This could be done by offering direct, employer-sponsored rewards as well as recognition methods, but also by allowing employees to endorse one another for their efforts and ideas, creating a sense of pride and belonging which improves the employee experience. This will provide the social status, gratification, and feedback that motivates repeat interactions and builds a sustained culture of engagement and innovation.
Turn innovation into a daily habit
Crowdsourced innovation – the process of inspiring, collecting and accelerating ideas from employees at scale – is an impactful way to get the wider workforce more invested in innovation to drive a culture change. However, it needs to be made easy and enjoyable for them to contribute daily. Companies should make sure that employees feel motivated to contribute on an ongoing basis. This means finding ways to reinforce that the leadership team is committed to this initiative and ensuring each and every employee's voice gets heard.
With this in mind, organizations should ensure there are a variety of approaches in the way that they look to get employees' inputs, from brainstorming sessions to formats that work easily around their day jobs. This could be sharing a question related to a business challenge to be responded to in a set timeframe, shorter, event-based campaigns/hackathons, or an "always-on" online community to capture ideas.
Keeping employees at the heart of a company's innovation and improvement processes will keep them engaged, drive retention and increase productivity, whilst at the same time identifying new solutions to key business challenges. With the potential to solve some of the biggest problems facing organizations in this current market, there really is no time to waste in getting employees invested in innovation.