Army and Navy Academy unveils new Fitzgerald Innovation Center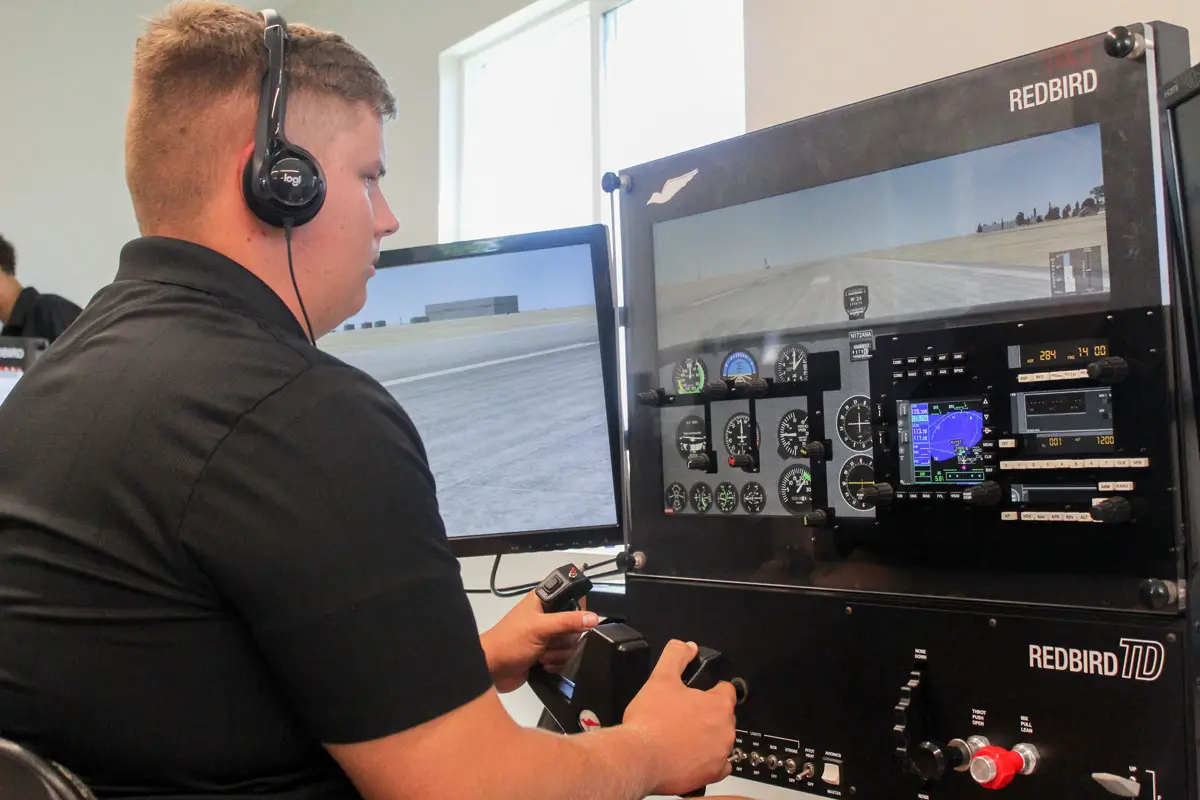 CARLSBAD — A financial donation to the Army and Navy Academy from a former alumnus helped build a new facility designed to give students a more robust learning experience in the areas of science and technology.
Last year, the funds were gifted to the private military boarding school by Oscar and Toby Fitzgerald, helping complete the transformation of an old dorm into the new Fitzgerald Innovation Center. The Fitzgeralds were honored during a ribbon cutting on Aug. 22, unveiling the new building before school started this week.
The new facility will house the school's aviation program, flight simulators, computer science classroom and a maker space equipped with laser cutters, milling machines and 3-D printers.
But for Oscar Fitzgerald, 80, who graduated from the academy in 1961, his gift was about giving something back to the school that gave him so much.
"It's just nice to be able to give back to the academy for all the good things they did for me," Fitzgerald said. "Hopefully, this will do some good things for the cadets and get them off to a career and a good start."
Fitzgerald attended the academy before earning his doctorate in history from Georgetown University. The Vista native then parlayed his education into a career as a U.S. Navy historian, writing the Vietnam War's official history and later becoming director of the Navy Museum.
Later in life, Fitzgerlad revisited one of his old passions — historic furniture — writing four books on the history of furniture and teaching a master's program through a collaboration between George Washington University and the Smithsonian Institution.
During his speech to the cadets and guests, Fitzgerald said his interest in furniture began after making a desk in a woodshop class at the academy, an experience that stayed with him his entire life.
For Fitzgerald, everything ties back to furniture.
"Think about it, you can't name something unrelated to furniture," Fitzgerald told the crowd.
Fitzgerald also said the secret to life is staying active. The octogenarian, who still plays handball, was first introduced to sports, playing football and tennis at the academy.
Fitzgerald now lives in Alexandria, Va., with his wife Toby of 57 years. The couple, along with his daughter Molly, attended the ceremony.
Academy President and retired U.S. Army Maj. Gen. Peggy Combs said the new facility will allow the cadets to expand their creativity and build problem-solving and critical-thinking skills. Combs said the aviation program is one of the more popular areas of study for the cadets, while the computer science classroom and lab will help lead the students into the future.
Barry Shreiar, the academy's president of the Board of Trustees, told the cadets the gift would benefit them and future generations of students and continue to push the school's core values. Combs agreed.
"It means a lot to the academy," Combs said. "It really does represent next phase. A lot of these initiatives were interrupted by COVID. It represents the future of the academy as we look to develop these boys who can create and think. You never know what the world is going to throw at you."