Attabotics Wins 2022 BIG Innovation Award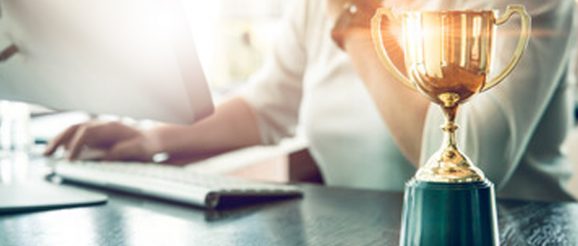 The Canadian-based company was recognized for its ongoing contributions to innovative supply chain solutions
Attabotics, the world's first 3D robotics supply chain company, announced it has been named a winner in the 2022 BIG Innovation Awards presented by the Business Intelligence Group.
The award recognizes Attabotics for the company's patented storage structure and robotics shuttles, which utilize both horizontal and vertical space, reducing warehouse needs by 85%.
ServiceNow Named A Leader In The 2021 Gartner® Magic Quadrant

For Enterprise Low-Code Application…
Inspired by ant colonies, Attabotics provides a new toolset for modern commerce that offers its ecosystem of scale and efficiency to any brand, retailer, grocer or company that is looking to add efficiency to its supply chain. The company currently has seven live installations in North America spanning customers across retail, B2B, food & beverage, and one of the largest luxury retailers in the country. Attabotics is working with its partners towards a massive reconstruction of how companies can distribute their supply chains, using AI for predictive analytics to determine how to quickly and efficiently deploy inventory based on consumer demand.
"Successful supply chain management, especially in this era, is key for small and large businesses alike," said Attabotics Founder and CEO, Scott Gravelle. "Attabotics is grateful not only for the recognition of innovation in a crucial industry, but for its array of partners collectively working together to jumpstart a revolution in automation, logistics and fulfillment."
"Innovation is driving growth in the global economy," said Maria Jimenez, chief operating officer of the Business Intelligence Group. "We are thrilled to be honoring Attabotics as they are one of the organizations leading this charge and helping humanity progress."
Organizations from across the globe submitted their recent innovations for consideration in the BIG Innovation Awards. Nominations were then judged by a select group of business leaders and executives who volunteer their time and expertise to score submissions.
Write in to 

[email protected]

to learn more about our exclusive editorial packages and programs.
The post Attabotics Wins 2022 BIG Innovation Award appeared first on SalesTech Star.