Balancing Innovation and Security in Global Telecommunications Coalition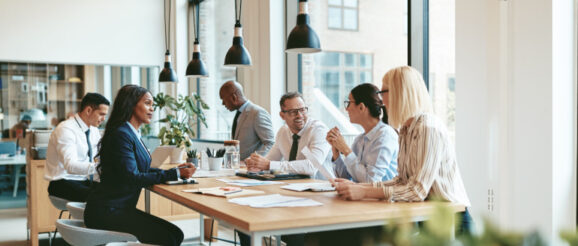 In October, the UK, Australia, Canada, Japan and the US ventured on an exciting communication initiative known as the Global Coalition on Telecommunications (GCOT). This ambitious initiative asserts to be about enhancing and standardizing the approach to telecommunications across these five countries.
The broad remit of the GCOT offers exciting potential for collaboration. It includes aspects of joint R&D, funding alignment, and the development of standards, skills, supply chain diversification and security, paving the way for the emergence of 6G.
Julian Cunningham-Day, a TMT partner at Linklaters, analysed the mission statement of the GCOT. He emphasized the coalition's focus on supply chain diversification, the consolidation of fewer players in the competitive space and the push for deeper market competition using Open RAN. Open RAN offers an exciting potential for industry redirection and the emergence of new competitors through its disaggregation of the chain of supply. The aim is to bring about a more dynamic market by allowing other players to enter.
About the role of the GCOT and the network security, Cunningham-Day reiterated the consortium's neutral stance. From his insights, the intention to diversify through the Open RAN technology is grounded in business principles, as opposed to being a security strategy alone.
To achieve its objectives, the GCOT has a keen interest in supply chain diversification and cybersecurity. While these are marked as great benefits, the implementation of industry-wide, open standards may present new vulnerabilities. Being an early participant and collaboratively developing a standard imposes a foundational discipline on the coalition—intoning security by design and privacy by design as key principles.
The GCOT's role in coordinating R&D across different countries indeed holds great promise for more efficient and quicker progress. The expectation is that the active push to collaborate is substantiated by real support, instead of mere words. Academia and industry will need to work intimately together to ensure tangible results.
Interestingly, the GCOT's emphasis on 6G—a technology yet to be realized—seems to be a statement of intent. It implies a concerted effort to anticipate and tackle the technical, infrastructural and investment complexities of the future. Such a proactive stance encourages economies of scale, increases the efficacy of shared resources and promotes wider knowledge sharing.
The challenges of building an inclusive and diverse telecoms landscape are indeed significant. Nevertheless, the GCOT represents an intriguing step forward in the global telecommunications arena. Its potential to revolutionize the industry is massive—assuming that the pioneers maintain their momentum and there is political will to sustain the journey.
The post Balancing Innovation and Security in Global Telecommunications Coalition appeared first on VoIP Review.