Boy Bondat: Siomai King's Newest Innovation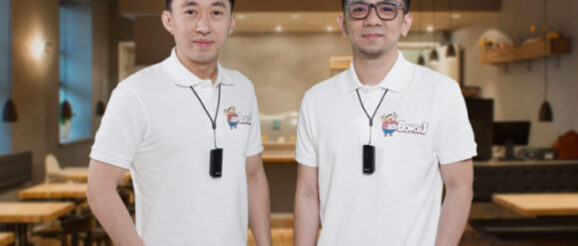 "Everyone's affected. Even our businesses are not immune to the pandemic. (But) I don't believe in giving up that easily. I always believe in the saying that for every tragedy, there lies an opportunity," said Jonathan So, President and CEO of Siomai King.
Through this crisis, Jonathan So stayed aggressively relentless. He, along with his business partner and long-time friend, Carlito Macadangdang (current Vice President and CFO of Siomai King), decided to go digital through online platforms.
"We can't accept the fact that we'll just concede to the situation. We want to be different. We have to win. We fight or we fight – it's that simple! We saw a pattern on how we can survive. This was how we thought of transitioning our traditional franchise business into an online franchise platform. Instead of people coming to our food carts to buy our goods – which they can't presently do – we brought the food carts directly to every Filipino home," explained Macadangdang.
They invested in upgrading their digital infrastructure. They also focused on the conception and creation of the Boy Bondat franchise. Eventually, they were able to get Boy Abunda, the King of Talk, as a brand ambassador.
According to CEO Jonathan So, Investing in Boy Bondat was a risky move, especially in these uncertain times. "No businessman in his right mind would do such a thing," he added. Despite this, he powered through the expansion.
Boy Bondat is the company's official "all-Filipino" entry in the Siomai King family, which sets it apart from their other offerings. Their menu items include Pinoy favorites like Pork Sisig (in regular and spicy variants), Chunky and Beefy Signature Beef Pares with Chili Sauce, Kare-Kare and Lugaw.
Jonathan So and Carlito Macadangdang see the transition to digital as essential to the new normal. Online franchise platforms open the door to new possibilities in the industry. As other companies adapt the business model to thrive in the midst of the COVID-19 crisis, Boy Bondat proves to be an exciting new venture for Siomai King.
The post Boy Bondat: Siomai King's Newest Innovation first appeared on Bilyonaryo.