Brand Relevance, Cultural Innovation And Customer Relationships – Rahul Choudhury, IIM Kashipur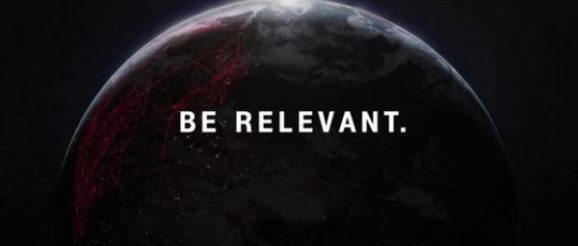 Brand relevance is of utmost importance in today's world. People have become really conscious about picking a particular brand over the other. Either you continue to innovate or you slowly get the same ordeal that the dinosaurs faced millions of years back. We fail to realize the subtle aspects till something really goes against the wind-such is the captivating image and connect that few brands have established. Ever imagined why Netflix suddenly made a press release out of nowhere that "Sacred Games won't release on August 15. The event has been postponed."? Weird & shocking, right?
At least 80% of the viewers would agree to this. Now, the question is – Is it a mere gimmick or a marketing stunt? Well, it's neither of the two. It's because of a host of factors out of which public connect is one of the most important ones. In the age of disruptive innovation like Machine Learning and Artificial Intelligence ruling the world, it's always like "Go Big, or Go Home."Why are some brands ahead of the rest of the pack?
Firstly, they think differently and they think the way customers would visualize them to be. In the modern era, branding is not just merely satisfying customers' ego and needs-brand is also about the storytelling of their journey. That's where cultural innovation enters into the fray. As the Marketing wizard Keller rightly puts it,
"Resonance sits at the top of the brand equity pyramid because it's the most difficult — and the most desirable — level to reach. You have achieved brand resonance when your customers feel a deep, psychological bond with your brand."
The relationship between cultural innovation and brand relevance is highly symbiotic these days. Customers not only pay for the product they buy, but they also pay for the emotional message they come with. So, to put it right, the disruption that customers want provide the brands with ample areas to think, explore and disrupt.
Take, for example, Walt Disney acquiring 21st Century Fox for 71 billion USD. Was it merely because they thought that they could very soon fade out in the era of the online streaming giants like Netflix and Amazon? Perfectly not.
90s Kids could connect Disney with famous shows like Mickey and Minney Mouse, and Donald Duck. With the passage of time, the kids of Generation Y have arrived with different tastes. So, it became absolutely essential to rebrand themselves and associate themselves with even more relevant animated cartoons and movies like SpiderMan, and the Marvel series. That's how the 21st Century Fox acquisition by Disney was an agile strategic move which fulfilled its motive of staying connected with its viewers and remain relevant with time. Another one in the block is IKEA, the Swedish company known for its modern furniture and home accessories.
In the Indian context, let's take the example of Lifebuoy. Since it's inception in India from 1895, Lifebuoy blended smoothly into the Indian culture over time and has established itself as a  family brand one can vouch for. The path of its growth has been marked by major events in the form of changing consumer needs, technological advances and the Great Depression.
LifeBuoy has always been quite smart with their campaigns. The 2013 Kumbh Mela-Lifebuoy Commercial was one such major innovation they designed out which literally took the competitors by surprise. They chose the Kumbh Mela as the target arena as over 100 million people come, stay and eat together over there.
Imagine what medium they chose.
It's the Indian bread or simply, the roti. With the help of a heat stamp, they printed the message, "Lifebuoy se haanth dhoye kya?"(Did you wash your hand with Lifebuoy before you eat?")
Short, crisp and subtle. Voila! In this way, they managed to reach over a vast range of audience in a short time. They have designed campaigns which are innovative and could easily connect with the Indian culture and thus enhancing the relationships with the customers.
Pic 1.1 The famous Lifebuoy Kumbh campaign of 2013 that went viral
Another such instance is that another popular manufacturing company, 3M, urges their employees to spend a significant amount of their time in design thinking and innovating products without the penalty of being judged if things don't go their way. Every firm knows that without innovation, brands can't survive in this "fast and furious" world. Either think smart or think bold, otherwise, be ready to face backlash.
Behind every successful brand, there's a story to tell. And behind every storytelling, there are tonnes of sleepless nights dedicated. Let's go back a bit further in the 90s when Hindustan Unilever was the undoubted leader in the dishwashing sector. At that time, dishwashing meant the lime bars of Vim dishwashing bar.
Suddenly, a new player, Henkel, launched a product in the name of "Pril" – a dishwashing liquid. Now, the point was that Henkel knew it pretty well that they can't compete with HUL in the normal way since Vim had been a success hands-down and had been a name in the Indian households for quite a while. Moreover, they couldn't catapult it with PR strategies since HUL's allocated budget for PR was at least thrice theirs, if not more.
So, they took a bold step at that point in time. They formed the Pril Homecare Academy (PHCA) for his very purpose and tapped the maids. Thereafter, they conducted workshop sessions for the maids of the people and provided them with life insurance for their families. In return, they were to promote their product.
And Bingo!
It did hit the consumer sentiments and they gained a considerable market share. Over time, they gained an edge and finally displaced the Vim Washing Bar from the top within a year. Removing Vim Bar from the top wasn't even imaginable in the wildest of dreams –even the most optimist persons in the planet wouldn't have imagined that such a thing could actually happen.
So, what went in favour of Pril? The ability to innovate as per cultural needs and sentiments. They managed to pull off something really special at that stage just by reaching out to more and more consumers and developing a feeling of trustworthiness among them. The Pril tagline "Tough on grease, soft on hands" became an instant hit in the household as it captured the sentiments of the millions of housewives across India.
Fig  1.2 Pril Vs Vim – a Famous War of Cultural Innovation among Brands
The way that the different brands connect with the common mass has changed over the years. Nowadays, they need to keep their toes up and make their presence felt be it in the roadside billboards, be it in print media or even the social media, for that point. Making direct market research helps them in judging how to position the products much ahead of the launch. And what better than engaging with the consumers directly?
Stressing again on the part that, every brand has a story to tell. Surf Excel has been an artist if you say about storytelling. They have products for every category with which the "aam admi"(common people) can connect. Their pricing strategies have also been in sync with their target of capturing the premium and mid category. The child giving away a mischievous smile at the end of the commercial "Daag acche hai!"(Dirt is good) has been their USP for quite a long time. It helped in building a strong customer relationship as it managed to hit the soft spot the Indian consumers.
One such of their campaigns had gone viral when they managed to create social awareness ahead of the General Elections. It instantly captured millions of Indian sentiments in one go.
Fig 1.3  "Daag acche hai" by Surf Excel
So, to wrap it up, brand relevance and cultural innovation are the ways that help in developing customer relationships and allow the brands to move forward. In an era where we are slowly progressing, digital disruptions being the order of the day, advanced technologies like Artifical Intelligence, Machine Learning are slowly getting into all these as well. They help the marketers and brand managers to channelize their efforts and reach the maximum customers within the minimum timeframe. Brands do become a part of the culture, so further refining and establishing their relevance on a much more wider scale is of prime importance in the upcoming days.
The post Brand Relevance, Cultural Innovation And Customer Relationships – Rahul Choudhury, IIM Kashipur appeared first on InsideIIM.com.