Bruce Power looking for new Nuclear Innovation Institute location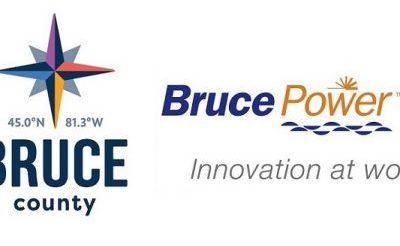 Bruce Power looking for new Nuclear Innovation Institute location
Bruce Power says it needs to find a new site for the Ontario Nuclear Innovation Institute.
It was expected to be built as an addition to the Bruce County Museum and Cultural Centre in Southampton but public debate over the location has triggered a change in plans.
"We want this to be a campus-like setting where academics and researchers are going to be excited to come and the location was beautiful," said Bruce Power Communications and Media Relations spokesperson John Peevers.     "And the feedback we were receiving didn't align with that. So, we have no interest in pushing something that people are not looking forward to so now it's looking at some alternatives to find a location that is equally exciting."
A temporary office is being set up on Goderich St. in Port Elgin in January while the site selection will continue into 2019.
"The work that we have done, we don't feel is necessarily wasted and we are going to hit the ground running again and start to have some conversations about where else we might put this in a location that is attractive," said Peevers.
The Nuclear Innovation Institute project was launched in May and according to a release, Bruce Power says a number of global companies have expressed a desire to partner in the areas of Artificial Intelligence, cyber-security, medical and industrial isotopes, Indigenous economic development, nuclear operational excellence, and health and environmental excellence in the Lake Huron and Georgian Bay areas.
From Saugeen Shores' perspective, officials say they are committed to working with Bruce Power to ensure the site remains in the community.
"The Innovation Institute will play a significant role in attracting talent to Bruce County. New jobs support our community and our economy. Many local business owners in Saugeen Shores recognize the business opportunity that comes with the Innovation Institute," said Mayor Mike Smith in a release from the town. "Talent will follow this world class facility. The Town supports the vision Bruce Power has for the institute and its commitment to youth and our community. We look forward to working closely with Bruce Power to find a new location in Saugeen Shores."