Bybit and DMCC Crypto Centre Unveil Top 10 Innovators in Web3 Unleashed: Crypto Innovation Challenge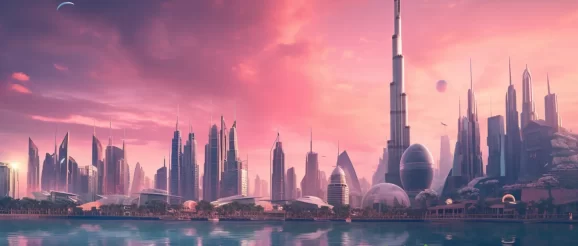 In an exciting collaboration, Bybit and the Dubai Multi Commodities Centre (DMCC) Crypto Centre have unveiled the top ten finalists for the "Web3 Unleashed: Crypto Innovation Challenge." This hackathon, designed to spotlight innovative Web3 startups and emerging businesses in the UAE, has attracted 100 teams eager to showcase their contributions to the dynamic digital asset market.
From this competitive pool, ten standout teams have been selected for their groundbreaking projects spanning various sectors within the blockchain industry. These include GameFi, decentralized finance (DeFi), NFTs, and sustainable blockchain solutions. These teams are poised to present their projects at the event showcase scheduled for November 22.
Setting the Stage for Innovation Showdown
Among the notable finalists is EVA.IO, a trailblazer in the development of a decentralized Supervised Machine Learning rating system for Crypto, DeFi, and NFTs. Cyborg Network is redefining cloud computing within the Polkadot Ecosystem, while Copin empowers users by providing insights from top on-chain traders. Pravica is pioneering peer-to-peer Web3 messaging and value transfer infrastructure.
Other finalists include Top Ledger, introducing an enterprise-level blockchain analytics solution; Edu3Labs, merging education with blockchain for a more rewarding learning experience; and iTeller, a profitable fintech/crypto over-the-counter (OTC) business. Timeswap is breaking new ground with a fully decentralized lending and borrowing protocol.
Akka is bringing AI-powered efficiency to cross-chain asset movement, and DRIFE, dubbed "Taxi 3.0," aims to overhaul the traditional ride-hailing industry. These ten teams will compete for a share of the impressive prize pool of up to 100,000 USDT, which includes a cash prize equivalent to 50,000 USDT, along with additional prizes valued at 50,000 USDT. These extras comprise access to Brinc's accelerator, a complementary DMCC license, and a Hacken smart contract audit.
Ben Zhou, co-founder, and CEO expressed, "The 'Web3 Unleashed: Crypto Innovation Challenge' is more than a competition; it's a testament to the transformative power of collaboration in the era of blockchain technology. Fostering an environment where innovation thrives is one of our top priorities on our mission to become the world's Crypto Ark."
Elevating the Future of Blockchain
Established in 2018, Bybit has rapidly ascended to become a top-three cryptocurrency exchange by volume with 20 million users. The platform provides a professional environment where crypto investors and traders can access an ultra-fast matching engine, 24/7 customer service, and multilingual community support. Notably, Bybit is a proud partner of Formula One's reigning Constructors' and Drivers' champions: the Oracle Red Bull Racing team.
As the "Web3 Unleashed: Crypto Innovation Challenge" unfolds, it promises to be a landmark event, showcasing the ingenuity and potential of these ten finalists in shaping the future of the blockchain industry. Beyond the competition, this event serves as a testament to the collaborative spirit driving innovation in the blockchain era.
Bybit and DMCC Crypto Centre's commitment to fostering an environment where such creativity thrives not only positions them as industry leaders but also underscores the transformative power of collective efforts. As the final showcase approaches on November 22, the world awaits to witness the next wave of advancements that could potentially redefine the landscape of the digital asset market.