C⁺Space Unveils 'ImBear' Metaverse Art: A Blend of Tradition and Innovation"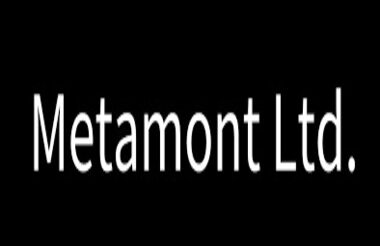 In a significant milestone, Metamont Ltd.'s incubated platform, Metamont Ltd., introduced the groundbreaking "ImBear" series on its "C⁺Space" platform, marking the first-ever environmentally themed metaverse 3-asset art product. The online launch, hosted on the platform's Discord community, showcased the convergence of traditional craftsmanship with digital technology, epitomizing a seamless integration of physical, digital, and virtual forms.
Metamont Ltd.'s Vision of Art in the Metaverse Era
In the ever-expanding realm of the metaverse, where the fusion of AI and Web3 trends reshapes global dynamics, humanity undergoes a paradigm shift. This evolution signifies a transition from the physical to the digital world, emphasizing a focus on consciousness rather than the tangible. The virtual world, steeped in spiritual elevation and experiential depth, emerges as a pivotal aspect of this transformative journey.
ImBear: Embodying the Potential of 3-Asset Art
The "ImBear" series, an abbreviation for "Insomnia bear," exemplifies the capabilities of 3-asset art within the "C⁺Space" ecosystem. By combining physical custody with blockchain representation, users can delve into an immersive experience encompassing physical, digital, and virtual dimensions. The art pieces, available for global purchase on the CryptoSpace platform, advocate for carbon neutrality, environmental preservation, and a harmonious coexistence between humanity and nature.
C⁺Space: Redefining Metaverse Art Standards
As the carrier of "ImBear" metaverse 3-asset art, "C⁺Space" stands as an ecosystem service platform for global art. Leveraging innovative technologies such as blockchain, artificial intelligence, digital twins, and spatial computing, it sets a new standard for metaverse art and assets. "C⁺Space" operates as a production, transformation, and circulation ecosystem for 3-asset art, emphasizing the significance of XR terminals and blockchain verification in the art domain.
Ownership Dynamics in the Metaverse
Metamont Ltd. envisions the metaverse as a complex social form with its own unique economic system, placing ownership of data and assets in the hands of users rather than platforms. "C⁺Space" pioneers a mechanism for physical art custody and a market price protection system, ensuring the accurate valuation of "ImBear" 3-asset art while maintaining liquidity.
Community Engagement and Growth
While "C⁺Space" remains inaccessible to mainland China users, it has established thriving communities on platforms like Twitter, Discord, and YouTube. Discord, recognized for its rapid global growth in the Web3 era, serves as a gateway to the metaverse, fostering a sense of community among diverse participants.
Empowering Artists and Users in the Metaverse Art Community
"C⁺Space" extends a creative and participatory space for artists and audiences, transcending traditional constraints. Utilizing blockchain technology for collaborative creation and secure trading, it redefines art experiences, reflecting shared human values and aspirations. The platform aims to continuously explore new technologies in the Web3 domain, acting as a bridge between artists and users.
Navigating the Metaverse Era: A Continual Exploration
As the infrastructure provider for the metaverse art ecosystem, "C⁺Space" remains dedicated to the exploration of the metaverse network, XR, assetization, security technology, and community building. In the ongoing journey toward the metaverse era, Metamont Ltd. envisions a future of "Culture + Technology + Integrated Innovation," fostering a symbiotic relationship between artists and users, ultimately bringing forth more metaverse art from exceptional artists for users to own and cherish in "C⁺Space."
The post C⁺Space Unveils 'ImBear' Metaverse Art: A Blend of Tradition and Innovation" appeared first on CoinTrust.