CaixaBank Partners with Google Cloud to Drive Innovation in Data and Analytics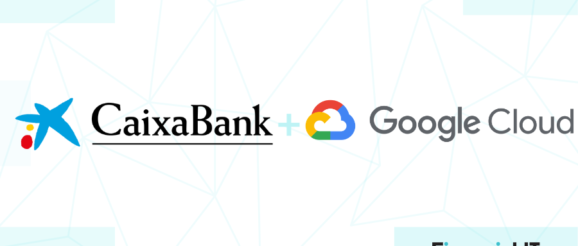 CaixaBank, Spain's largest financial institution by a number of clients and branches in the country, today announced a new strategic, multi-year partnership with Google Cloud to accelerate the bank's transition to the cloud and drive innovation using data and analytics technologies. As a part of the agreement, the bank will leverage Google Cloud's cloud computing, data analytics, and artificial intelligence (AI) capabilities to develop new services for its customers and drive the organization's digital transformation.
Luis Javier Blas, CaixaBank's Chief Operating Officer, said: "We have added Google Cloud to our bank's ecosystem of innovation partners, in order to work together to advance data analytics and support digital transformation across the organization. Today, the complex analysis of information offers great potential in multiple areas of activity when combined with new technologies, such as artificial intelligence and cloud computing. CaixaBank has always been the sector's benchmark in innovation. By partnering with Google Cloud, we will drive data-based innovation and enhance our capabilities".
Isaac Hernández, Iberia Country Manager, Google Cloud, said "Google Cloud aims to help CaixaBank gain sustained differentiation in an increasingly competitive market. Our data analytics, artificial intelligence, and machine learning tools will help enable CaixaBank to meet dynamic market needs and expectations by unlocking strategic insights to create real value for its customers".
Paving the way for innovation with a data-driven cloud strategy
The collaboration between CaixaBank and Google Cloud is a key element of the bank's cloud-based strategy aimed at improving data analysis and leveraging AI and machine learning (ML) technology, since it is a key tool for driving the customization of the commercial offering and improving the relationship with customers. In addition, data analytics opens up great potential in the decision-making process and the creation of new products and services.
Driving innovation in the financial industry with a focus on data privacy and security
As part of the agreement, CaixaBank will also explore the use of Google Cloud technology to support its strategy for sustainability.. Google Cloud's sustainable infrastructure, based on smart and efficient data centers, and its secure cloud approach will enable the bank to take advantage of improved analytics capabilities, while meeting its strict compliance needs and standards in terms of data protection and privacy.