Capital One ignites innovation in DFW and beyond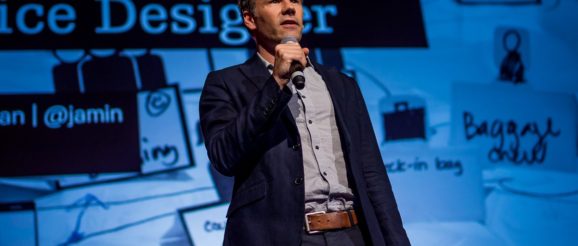 Capital One ignites innovation in DFW and beyond
Innovation is alive and well in North Texas. A recent summit hosted by Capital One not only shone a light on the latest in product and design innovation, but it also introduced an incredible lineup of thought leaders and local influencers in the space.
Beyond was a free summit event on a mission to reaffirm DFW as the ultimate destination for top talent and a tech hub for the future leaders and innovators of tomorrow.
DFW Beyond session
The one-day conference highlighted innovation in product and design with a focus in the following areas:
Emerging Technologies
Leadership and Cross Functional Teams
Customer-Centered Mindset
Strategies & Skills For Innovation
As the Metroplex continues to evolve into a full fledged glocal economy, inclusive collaboration and bold thinking are needed now more than ever. The key to building an innovative city? Creating a supportive culture.
Beyond brought together a diverse group of visionaries, tech enthusiasts, and decision makers for an interactive and engaged day of learning, networking and inspiration.
The summit featured a diverse array of topics and sessions. One in particular, Smashing the Wall to Create Valuable Partnerships, was led by Laura Martinez and Surbhi O'Haughtery, members of Capital One's design team, and highlighted the importance of team building and effective communication.
Launch also got an opportunity to sit down with Jamin Hegeman, Head of Design for Capital One's Financial Services Division, to hear his thoughts about Beyond and innovation in the DFW:
Launch: It's often said that design has the power to transform human experiences. How does Capital One use design to transform the services it provides?
Jamin: Design moves us forward here at Capital One in a lot of ways. My team is part of the larger Capital One design team. As a whole, we are actively engaged in transformational efforts when it comes to developing a customer centric mindset. Design also plays a big part in our leadership and training. It's all about partnering product with technology. And our designers have the experience that we try to bring to the organization's leaders.
Launch: What brought you to Capital One?
Jamin: I worked for Adaptive Path, a San Francisco-based design agency that was acquired by Capital One in 2014. It was definitely an adjustment when we were acquired but the agency still operated in many of the ways it has always. The day-today activities didn't really change. This acquisition, however, was a big deal in the design community, for several reasons. At the time, Adaptive did consulting, but it also had a very popular blog and produced several successful events. We were known as an agency that brought the design community together. The acquisition of Adaptive demonstrated that Capital One was investing heavily into design.
Launch: Why is Beyond such an important event for the community?
Jamin: This is our first Beyond summit and we're excited to host more of these in the future. The conference features a lot of local design talent. The event has been great in fostering much needed conversations which hopefully turn into informal meetups. When it comes to recruiting for design in DFW, it's not always easy, but I don't think it's any different than with other major cities. We all struggle with the same challenges. Yes, Capital One is recognized as a leader in the industry, but we still believe it's important to get out in the community and give back. Beyond is one of the ways we do that. Diversity and inclusion is also important in everything we do. The summit's program was intentional to make sure it reflects the community.
Today's event is the first part in a series of conferences. We would like to bring the startup community into the future programming as well. Startups are the source for innovation. We're trying to push beyond the boundaries of what people think when it comes to a bank. Some exciting things are in the works.