Case Study: Putting a 'Cigna-ture' on Innovation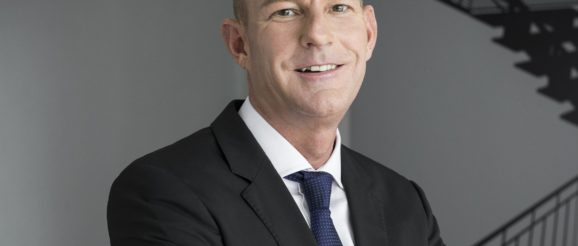 Innovation is top of the corporate agenda and businesses cannot afford to lose focus on this, even if they are a leader in the field.
Earlier this year, KPMG and Innovation Leader published a report, "Benchmarking Innovation Impact 2018," which highlighted how a broad cross-section of companies have a growing sense they need more innovation. Changing customer behavior, start-ups challenging incumbents, maximizing digital offering – they are all driving the need for new ideas.
Nowhere is the need more important than in the healthcare sector. Time, thought and money need to be used effectively to create headroom for innovation which delivers value in clinical outcomes and better patient experience.
But innovation isn't easy – it requires a receptive mindset and an open culture. Much has been written on how to drive corporate innovation – building teams, benchmarking, taking calculated risks, the list goes on. At Cigna, we live in an environment of constant change – from wonderful medical discoveries to new ways of enabling mobile health and Insurtech. Our culture of innovation begins and ends with the customer – we focus on creating customer delight through better access and more affordable healthcare.
Developing an agile mindset
We're big fans of 'agile' working. Our stakeholders – including individual customers, employer clients and healthcare providers – expect us to deliver solutions faster than ever before. They want us to simplify their healthcare experiences and relentlessly create greater value for them. They do not want to wait 18 to 24 months for our "Next Big Thing."
Our confidence in agile stems not just from our own experience, but also from extensive industry research into what agile has achieved in many other organizations. Companies that work in an agile mindset have a higher success rate for project deployment, with greater productivity, higher team morale and faster time to market.
This year, we expect to form many new experience-led agile teams across the organization. Long term, as many as 8,000 employees across the company could be part of agile teams.
However, it's important to know that not everybody has to be in a formal agile team to be a part of this evolution – what matters is that each of us has an agile mindset to support this cultural change.
Who owns innovation?
In the KPMG and Innovation Leader report, they asked 'Who should own innovation?' The responses were quite varied, but most talked about specific business units and innovation teams. The majority believe that my firm belief is that innovation belongs to everyone.
The key to success is having a simple yet effective framework so "everyone can play." Our framework is built around three pillars – Spark, Shape and Spread.
Spark, shape and spread
The first pillar is SPARK where we foster a culture of innovation across the entire organization. We give colleagues exposure to what innovations are taking place both within and outside our organization. We will soon launch a portal where everyone has a chance to be involved in idea screening, evaluation and prototyping through crowd-voting. Essentially, everyone has a chance to say: "What if?"
Following SPARK, a lot of good ideas emerge and we select the best ones for further investment. SHAPE is about proving whether certain ideas will deliver value or not – and, importantly, doing it quickly. If there's no customer value, we put on the brakes.
And that brings me to the third pillar which is SPREAD. This is all about sharing innovation success so every market and office can benefit from the original ideas. We assess how we can scale new concepts and technologies across our organization while, at the same time, being very transparent about failures and learnings.
Adding an element of competition
A key part of our innovation strategy has been our investment in a series of design thinking events over the past 18 months, ranging from global events in Silicon Valley with Plug and Play and several startups, to smaller, local initiatives. We've also added an element of competition. We held our first 'CIGNA-ture Innovation Contest' last year where we had a 'Dragons' Den' type scenario. This year, though, I see it more of an 'Angel Haven', when we kick-off next month.
As a result, we are currently working on multiple ideas and projects, ranging from futuristic, personalized health journeys using DNA profiling to real-time, dynamic pricing for travel health products.
Reshaping doctor-patient interactions
One project I am particularly excited about is a pilot focused on reshaping the way healthcare providers and patients interact with each other. Through an ideation workshop, stakeholder interviews, cross-team validation and an intensive design sprint, we are building a pilot to test the market-validated prototypes in the real world. I can't reveal the secrets yet but can confirm we now have an answer for the big question asked in clinics and hospitals every second of the day: "does my insurance cover this treatment?"
Creating delighted customers
This project holds true to our mantra that all innovation must bring value to our customers. We want to empower individuals with information so they can make informed health care decisions. We want to offer employers more products and services to ensure they have a healthy and productive workforce.  And we want to make health care more widely accessible in all markets.