Cell and gene therapies: For biotechs, collaboration is key to successful innovation | BioPharma Dive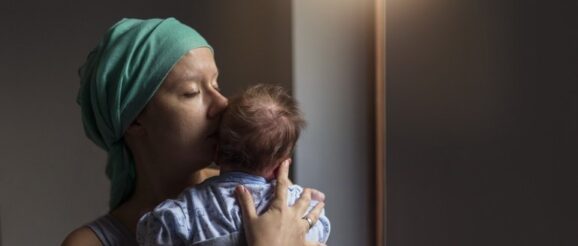 Cell and gene therapies are expected to represent one of the biggest advances in medical treatments since the introduction of monoclonal antibodies. Cell therapies are having a major impact on hematological malignancies, while gene therapy programs for rare and non-rare diseases could potentially benefit some 2.4 billion patients worldwide. A number of different technologies are enabling gene therapy for patients using different vectors and platforms. We anticipate an increase of gene therapy products that can address monogenic inherited diseases, such as those that involve metabolic disorder and neurological conditions.
Cell therapy products include bispecific T-cell engager antibodies, chimeric antigen receptor T-cell therapy (better known as CAR T), stem cell therapy, T-cell receptor therapy, and tumor-infiltrating lymphocyte therapy. Gene therapy may be used in conjunction with these cell products. Gene therapy is not just a type of medicine, but a platform that will enable many different medicines to treat diseases across multiple therapeutic areas, for patient populations of all sizes. Note that CAR T products are classified as both cell and gene therapy.
The FDA is taking a collaborative stance in encouraging innovative product development and clinical trial design and has approved nine cell and gene therapy products. The FDA anticipates approving 10 or more products per year by 2025. As of June 2019, the EMA has approved 14 advanced therapy medicinal products (ATMP), including gene, cell and tissue products. Oncology is currently the leading therapeutic area, and trials are also underway for therapies in cardiovascular, ophthalmology, Parkinson's disease, osteoarthritis, Alzheimer's disease and diabetes. Because of the great promise of these advances, companies focusing on cell and gene therapy products in these areas are well positioned to raise funds to support their research and development initiatives.
Logistical and operational challenges
Without doubt, this is an exciting environment for those devoting their careers to bringing innovative treatments to people who need them. And needless to say, there is enormous opportunity in this field for biotech companies. In fact, many critical and innovative new therapies for rare and untreated diseases occur in the biotech pipeline.
However, the path to developing and commercializing a cell and gene therapy product is complex and there are many hurdles to overcome. This is especially true for biotechs which typically do not have full internal logistical or operational expertise, long-term relationships with manufacturers, or deep financial resources. For example, a biotech developing an autologouscell product might not easily be able to partner with local or central GMP manufacturers. Each detail has the potential to significantly slow down the clinical trial process and put biotechs at a disadvantage. Logistical challenges pose considerable obstacles, for example:
Collection, transportation and GMP manufacturing for allogeneic products
Short half-life of cell products, typically 24 to 96 hours
Storage capacities requiring very low temperatures for frozen products
Limited manufacturing capacity in many regions
Complex country-specific environmental safety regulations
Operational delivery can be equally problematic:
Selection of appropriate sites with accreditation for cell and gene therapy products
Limited on-site training and inconsistency among sites
Rare patient indications requiring intense patient recruitment strategies
The small number of patients participating in these trials
Unique toxicities that require early identification and management for patient safety
Coordination of multiple sites during trial enrollment to manage limited product availability
That said, biotechs might be in the best position to find new avenues to push innovation forward by virtue of their agility and flexibility, compared to their larger counterparts. In this fast-changing environment, the key to overcoming logistical and manufacturing concerns is to establish a partnership with a CRO – one with a global team with direct experience in cell and gene therapy trials.
What to look for in a CRO partner
Most importantly, the CRO partner should be knowledgeable in cell products tracking, coordination and delivery in the tight timelines necessary for these compounds. Local knowledge from regulatory experts can help minimize time to trial opening and increase the chance of success. For example, a gene therapy clinical trial process in the United States is very different compared to such a process in Japan. 
Further, biotechs need to choose clinical sites very carefully. Targeted locations should include accredited locations with teams in place to handle the complex requirements for these studies. The CRO partner should provide constant updates about clinical sites supporting cell and gene therapies, as an increasing number of sites establish capabilities in this field. Access to data that will help identify locations and patient volumes for rare-disease indications is also crucial.
Due to the unique potential side effects and safety concerns for cell and gene therapy trials, clinical research teams need to be well trained for operational success. Other important considerations include:
Prior indication experience
Specific training modules for team members
Clear communication standards
Strong pharmacovigilance expertise
Teaming up with Parexel Biotech
As part of one of the world's leading CROs, Parexel Biotech offers essential services ideally suited to supporting biotech companies in these initiatives, with comprehensive expertise covering every critical area. Our lean operational structure and flexible processes enable biotechs to take advantage of regulatory, commercialization and operational expertise developed over years of experience with leading biopharma companies. The objective of our team is to bring together best practices to help our clients succeed with their important new therapies.