Charcuterie, Home Made Health Snacks Lead New Generation of Innovation at Kosherfest '19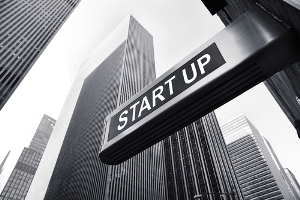 Secaucus, NJ…Eli Miller, 36, will be one of nearly 105 new exhibitors at this week's Kosherfest (November 12-13, Meadowlands Exposition Center). He represents a new generation of home-grown kosher products that are being showcased at the annual kosher food show. Like many new product launches, his kosher Charcuterie happened by chance. It was in 2017 when he was planning the traditional Kiddush, celebrating the birth of his youngest daughter on a budget of $600. How about a kosher charcuterie? Well, it wasn't so simple since it takes about 3 months to make. "It's not like beef jerky," he says, pointing out that the result is a thicker piece of air-dried meat. So with his guests drooling over his charcuterie, Eli went to town making and selling his artisan meat. He quickly sold out and had to quickly draw up plans to move production from his Elizabeth home to a facility that had the capacity to meet the growing demand. An instant success on social media, Eli can't wait to get feedback at Kosherfest.
Channie Metchik of Lakewood is set to showcase her "chewy" healthy granola snacks, again launched from a self-infatuation for granola, chewiness and healthy. "I had a hard time finding the right combination of taste, nutrition and yes chewiness," says Channie. She consulted recipe developers and food scientists to get the products she wanted and lo and behold, she became a success in the market. Her granola bites come in three flavors: oats n' peanuts, cherry pistachio, and strawberry mellow." Reads her promotion: "b'cuz that's our answer to "what can I snack on" b'cuz granola bites are the go-to-grab n' go snack that loves you back. They're good for you and taste good, too!"
Eli and Chanie will be just two of a large new crop of food developers who will be taking the
food industry by storm. "Sure there are the big boys," said one distributor, "but it's the little guys that will give them a run for the money for shelf space. At least one major independent kosher retailer agrees that the customer is "hungry" for these innovative products and with stores topping 30,000 square feet, products like Eli's and Channie's are more than welcome.
The post Charcuterie, Home Made Health Snacks Lead New Generation of Innovation at Kosherfest '19 appeared first on Kosher Today.