CISA Leads the Way in Fostering Inclusivity and Innovation – ClearanceJobs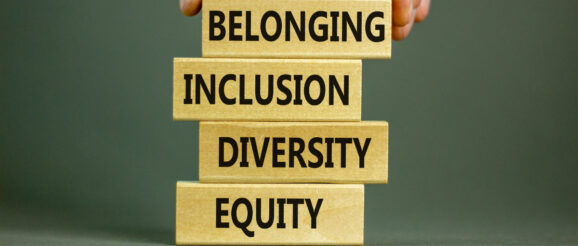 At the Cybersecurity Infrastructure Security Agency, diversity, equity and inclusion play a pivotal role in shaping CISA's workforce along with its culture of innovation. Nafi Karim works for CISA's Office of Equity, Diversity, Inclusion and Accessibility. The Office handles EEO complaints and is the driving force in creating a diverse and inclusive team.
"The appreciation of perspectives and opinions is what helps us be more creative and innovative in problem-solving and looking at challenges from different lenses," Karim explained. These efforts aim to celebrate diversity of thought, recognizing that everyone brings their own unique background and experience into the workplace.
Diversity of Thought
"We look for diversity of thought because we want to leverage the concept that each of us brings different strengths from different backgrounds, different cultural lenses, different ways of thinking," Karim said.
"And all those things have nuggets of truths that, when coming together, creates the whole. We want to really create an agency that is reflective of the diversity of the nation."
DEI&A are embedded in cisa's culture
Karim came to CISA from another federal agency. It was clear from his first orientation that CISA was different. "From the very beginning, our director, she was the one that championed our culture of DEIA," Karim shared.
It's not just about checking a box; it's ingrained in the DNA of CISA, ensuring that diversity and inclusion are not just buzzwords but the guiding principles for all activities within the agency.
CISA has helped Karim feel supported throughout the process, leaving him feeling empowered to help make CISA's Diversity, Inclusion and Accessibility program a success. The goal is to build an agency that reflects the diversity of the entire nation, a testament to the power of unity through diversity.
Supportive environment
"I have been given the tools to really think of what the model program could be and go for that," Karim said. This supportive and empowering culture within CISA's Office of Equity, Diversity, Inclusion and Accessibility enables its team members to envision an ideal program and work towards making it a reality.
"That really showed that our office has the support that we need to really create an agency that champions people of all backgrounds."
By acknowledging the power of unique perspectives and creating a culture that champions inclusivity, CISA leads the way in building a workforce representative of the rich tapestry of the nation.
Defend today, secure tomorrow.
SPONSORED CONTENT: This content is written on or behalf of our Sponsor.