Corporate innovation weekly: seaweed and electric shocks | Sifted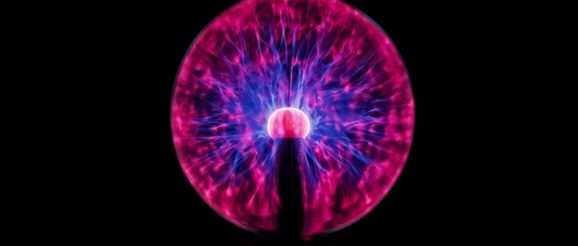 Pfizer Ventures co-led the $53m Series B investment round into ImCheck, a French startup developing cancer immunotherapy for a small subgroup of T-cells that does not typically respond well to existing forms of immunotherapy. The Marseilles-based startup was already back by Boehringer Ingelheim Venture Fund in 2017 when it raised a €20m Series A round.
Volvo Group Venture Capital and InMotion Ventures, the venture capital investment arm of Jaguar Land Rover, invested in Apex.AI, a Californian startup that is building an "automotive-grade" version of robotics software for self-driving cars.
Apex.AI is promising to build a safer robotic software framework than its competitors, which clearly appeals to the transport industry — Toyota AI Ventures and Airbus Ventures already invested in the two-year-old company in a previous round earlier this year.
Apex.AI launched a pilot last year and is hoping to get safety certification next year.
Driving deals?
Volvo Group Venture Capital has also widened its exposure to new mobility startups by investing in Autotech Ventures, a $200m Silicon Valley fund. Autotech has, for example, invested in Frontier Car Group, which builds used-car marketplaces in emerging markets, and Outdoorsy, a marketplace for recreational vehicles. Volvo has its own corporate venture capital (CVC) portfolio of 10 investments but is hoping Autotech will bring more startups onto its radar.
Autonomous shuttles struggling to take off
BMW i Ventures and Toyota AI Ventures took part in the $50m Series B round for May Mobility, a US-based startup that is developing autonomous shuttle busses for use in a number of US cities. Shuttle services haven't been faring particularly well, in general. Chariot, the shuttle service bought by Ford, ceased operations earlier this year and Drive.ai was planning to shut up shop before being acquired by Apple at the last minute. Let's hope May Mobility has a better strategy in mind.
Electric shock ahead
There is a bumper pack of mobility news in the newsletter this week. Could the big flurry of investment by carmakers be because everyone has been reading the report from the UN-backed Principles for Responsible Investment (PRI)? This predicts that carmakers that are slower to transition to electric vehicles will see their value fall, while those quickest off the mark will see their valuations rise by 108% (a weirdly precise number, but ok).
Good reads
"Shocking rules"
Want to make crazily successful products? Put in place some crazy rules at your company. At least that is the theory that Ben Horowitz puts forward in his new book What You Do is Who You Are. "Shocking rules" — anything from ultra-cheap desks at Amazon to an insistence on returning customer calls the same day at Quicken Loans — build strong company cultures and strong companies, in turn, build good products. It may be worth trying, although probably easier to do if you are starting a new company rather than retrospectively applying the idea.
Do data like Netflix
If you want to do data like a boss, look at the way Netflix uses it, as explained in this ITProPortal article. Netflix is famous for using data to drive every decision at the company, and here is what you can copy from them:
Something new, something old, something fast, something slow
If you want your innovation team to function well there are two fundamental tensions you need to resolve, explains Jennifer Jordan, professor at the International Institute for Management Development (IMD) Business School:
We've seen the future and it is full of seaweed
The end of the year is nigh and so come the avalanche for predictions for future trends. Here's a set from Quartz, looking at the 12 trends that will shape the next 50 years. They are all pretty much the ones you'd expect, the whole bingo-set of buzzwords including artificial intelligence, virtual reality and cryptocurrency. The ones that may surprise you more are: empathy (increasing in importance as we have to differentiate from machines) and algae (a potential replacement for everything from meat and petrol to materials for making trainers). Seaweed is going to rule the world.