Covenant University Beats UI and UNILAG in Contest Promoting Innovation – How Nigeria News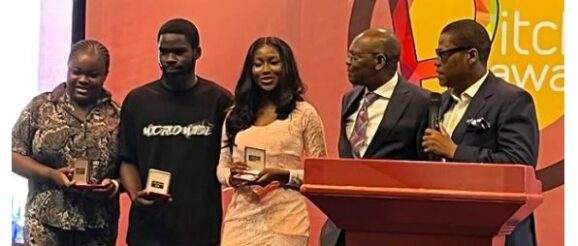 Covenant University (CU) student Mary Owolabi took home the gold prize at the competition held by the Future Creative Leader Academy (FCLA) in 2023.
The project was created for students in universities and other higher institutions around the nation and included competitions, lectures, and workshops.
It offers a venue for in-depth learning, talent discovery, and inspiration and immersion of aspiring professionals in the field of advertising and marketing communications.
This year's edition of the programme started in March while the grand finale took place on May 10.
In a statement on Sunday, the organisers said the contest featured several institutions such as the University of Lagos (UNILAG), Lagos State University (LASU), University of Ibadan (UI), University of Ilorin, and Pan-Atlantic University.
Others are Ajayi Crowther University, University of Nigeria Nsukka, Fountain University, and Lagos State University of Science and Technology.
The statement added that the students were asked to create a powerful intervention idea on behalf of "Creating a Better Africa" to sustain attention on the plight of people living in the flood-prone regions of the country.
Loading…
Ayomide Akinnugba, a student of the Nigerian Institute of Journalism (NIJ), clinched the silver medal while Joshua Popoola from UI snagged the bronze medal.
Kehinde Oyesom, a lecturer from Covenant University, also won the 'FCLA Lecturer of Year 2023' category for supervising the overall winning student.
In the same vein, Covenant University won the 'FCLA Best School of the Year 2023' category.
The winners were unveiled at the Pitcher Awards ceremony on May 20 at the MUSON Centre in Lagos.
This is not the first time Covenant University will be dominating the award categories.
In 2020, Ayobami Olajide, a student of the institution, clinched the gold medal while the varsity also won the best school of the year.