Culture of Innovation can help transform 'Make in India' into 'Create in India'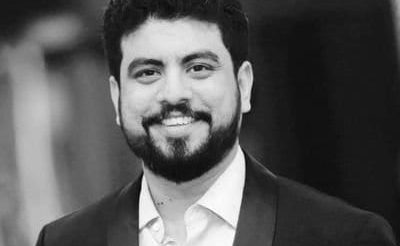 Innovation in India is yet to get the robust impetus that it deserves to emerge as a strong catalyst to spur not just the economy but also to be the country's soft power asset that is steered by knowledge and information. American analyst, John Arquilla, once said, "In today's global information age, victory may sometimes depend not on whose army wins, but on whose story wins." Innovation has in it the inherent power to measure a country's progress in the fast-changing contours of the 21st century.
India is the only country where the head of the state, the country's president, hosts an innovation exhibition every year. Innovation in India has been spurred by minds like former president Dr. A.P.J. Abdul Kalam but the moot question is this; is today's India driven by the culture of innovation?
For starters I too, like most, have imagined innovation to be 'jugaad' (approach of swift problem solving) in Indian parlance, but one of the worthy books to argue in favour of innovation not being the jugaad that we often make it out to be, is the book 'Grassroots Innovation' by Professor Anil Gupta. In essence, he argues that there is so much science and process to innovation that most of the times we wrongly tend to mix it with jugaad. The latest Tamil movie, 'Hero', in which Sivakarthikeyan plays the lead, is also an impactful movie that speaks about the power of innovation in India as a whole and Tamil Nadu in particular.
From a global perspective, take the case of China. In view of 100 years of the Communist Party of China in 2021, they are intending to realise the full potential of 'Made in China', thereby making the country a full manufacturing hub. By 2049, when the People's Republic of China celebrates its 100 years, the vision is to move from 'Made in China' to 'Created in China'. This for me is largely due to the impetus that they are laying on research and development (R&D) in the area of innovation. That innovation is their primary engine of development was elucidated repeatedly by Deng Xiaoping. As per available media reports, China has maintained the world's largest pool of R&D personnel for the past ten years.
Back to the Indian context and more so specifically the book, 'Grassroots Innovation', as per details in it and a cursory look at the functioning of the National Innovation Foundation (NIF), today the NIF has received more than 3, 00,000 innovative ideas, innovations and traditional knowledge practises from over 600 districts of India, largely thanks to the Honey Bee Network, curated by the author himself. The NIF has also filed more than 730 patents and about two dozen plant variety protection applications on behalf of grassroots innovators.
First, something that India should look at doing is to ensure innovation becomes the buzz word by introducing it in the field of education. Educators must look at ways in which primary and higher secondary level schools can offer this as a subject and subsequently higher education in colleges and universities as a whole. This will help India bring out its own culture of innovation and make it an integral part of quality public discourse.
Second, in pursuit of building a national innovation ecosystem, something that other well versed observers and writers in the field have already alluded to, in my humble opinion, I think merely one NIF alone will not do, the need of the hour is hundreds of satellite NIFs. In addition, state governments, policy makers and the civil society at large must think of innovation in war footing.
Both the Centre and every state government must envision and perhaps set up an innovation ministry that will help shape and direct the national innovation ecosystem.
Third, we must be open to hearing and understanding innovative ideas from any quarter. This is another incredible lesson I picked up from the book, 'Grassroots Innovation'. An annual national innovation index that is representative of all states and union territories will be a step in the right direction.
Fourth, in the past researchers have also pointed out that the data analysis of how private players enable the Government to realize an increase in spending vis a vis research and development, if any, can spur innovation. This has hitherto been left unattended to. An overall push in this regard will also help to assess the status of innovation in the country.
How innovation is spurring entrepreneurship and thereby the economy is a data point that can be very useful for our country. As India approaches 75 years of Independence in 2022, the time is ripe to set forth some clear cut goals and action items with respect to inculcating the culture of innovation in the Indian psyche. This will help India and Indians to stay relevant with the changing times.