Curtin University's Accelerate Programme Promotes Innovation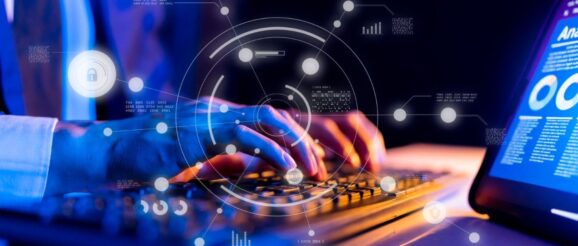 The Curtin University's redesigned Accelerate programme is currently in progress and it is supporting a variety of innovative projects, including a platform that seeks to transform the construction marketplace by facilitating the efficient connection of clients with the appropriate suppliers, as well as a device that can instantly detect household water leaks.
By participating in the programme, alumni, students, and staff of Curtin University have the chance to transform their innovative products or services into successful business ventures, all while refining their entrepreneurial abilities.
Cuong Ly, the founder of Procuracon, and his co-founder Andrew McColgan, have created a web application that enhances the procurement process in the construction industry. Their platform makes it simpler for developers, land and building owners, and government agencies to locate qualified suppliers that meet their specific requirements.
They recognised the pressing need to enhance the construction marketplace and devised technology that provides a distinctive solution, greatly accelerating the procurement process for construction projects.
It has been observed that outdated and fragmented procurement processes often lead to significant wastage of time and resources. This issue has been encountered repeatedly, emphasising the pressing need for change.
Their search algorithms and user-friendly procurement interface have proven to be more effective and engaging, allowing clients to instantly identify, evaluate, and shortlist suppliers. The platform provides clients with access to critical data required to make informed business decisions when assembling teams for their projects and mitigating risks.
Household leaks were frequently overlooked and could persist for months, resulting in costly damages and expenses for homeowners, renters, insurers, and water authorities, as well as the wastage of thousands of litres of water.
Hence, the second innovation, Wata Watcher, was developed. The idea was that if security systems and smoke detectors are already in action, a mechanism for identifying water leaks must be possible to design and implement. The founder of Wata Watcher, Tamara Berryman, said.
The Wata Watcha device can be affixed to a household water meter with ease, providing real-time access to water usage data while instantly detecting any water leaks within the household.
Using long-range Wi-Fi technology, the Wata Watcha sends water usage data to a networking device referred to as a bridge. This device connects to the internet and uploads the data to the Wata Watcha website, allowing users to access the information.
The capability of monitoring water usage in real-time enables individuals to conserve water, reduce water bills, and prevent damages resulting from leaks, which can be expensive to repair. Additionally, the use of Wata Watcha can aid in reducing the wastage of water, a valuable and limited resource.
After designing and conducting successful tests on a prototype device, the team met with Water Corporation WA, which recognised the product's potential and expressed interest in collaborating with them.
Participating in the Accelerate programme provides an excellent opportunity for their team to access crucial resources such as commercialisation experts, investors, potential partners, and other essential support.
Under the guidance of Dr Geremy Farr-Wharton, Curtin Entrepreneurs Programs Manager and an expert in consumer behaviour, information design, and ecological sustainability, programme participants can utilise Curtin's resources, infrastructure, and services to establish and expand their businesses. Moreover, this initiative aligns with Curtin's objective to emerge as a world leader in converting research outcomes into innovative products, services, and industrial practices.
The projects undertaken by the other participating teams in the 2023 Accelerate programme are:
Care Corner – a digital platform that provides peace of mind for carers and keeps track of data to inform health care decisions.
Heal Domain – provides the missing piece in the puzzle of chronic pain management, by empowering both practitioner and patient to reimagine the patient experience and create better healthcare outcomes.
STEM XR – capitalises on the immersive potential of virtual and related immersive realities technology to create a robust and scalable way of connecting Western Australian and Australian students to relevant STEM experiences.
Matilda – an evidence-based digital platform providing holistic care for those with endometriosis from the comfort of their own home.
Luddi – develops assistive technologies for people living with a disability that they can be proud of including the world's first sex toy that caters to all bodies.
Insole Lab – a health-tech startup that harnesses artificial intelligence to make custom shoe insoles more affordable and accessible.
Speed Signature – a disruptive SaaS technology founded by former Wallabies strength and conditioning coach Jason Weber that revolutionises how athletes are managed in sports via the analysis of individual movement biomechanics.
RockAI – delivers highly accurate, intelligent orebody and rock mass characterisation in real-time, enhancing mining models to reduce waste and enable greater recovery of critical minerals.
Animate Infinity – develops and delivers immersive training on aggression prevention and management using virtual reality technologies.
The post Curtin University's Accelerate Programme Promotes Innovation first appeared on OpenGov Asia.