Cyber Reliant announces another ground- breaking innovation with their development of their Mobile Data Defender™ Quantum Resistant Secure Voice and Secure Chat solution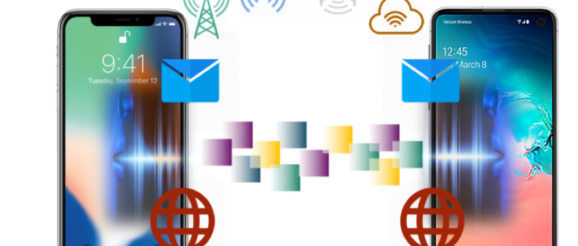 ANNAPOLIS, Md. (PRWEB)
July 09, 2020
Traditional secure voice and chat products rely heavily on a combination of limited-use specialized devices and complex to manage network and cloud security. These complexities are not cost effective, deliver a non-commercial user experience and increase data breach exposure risk.
With Cyber Reliant's breakthrough secure voice and chat innovation, sensitive and confidential communication can be conducted on any commercially available Android and iOS device thus eliminating the need for a limited-use specialized device with full privacy and security on any network while removing the risk of electronic eavesdropping and exploitation.
Cyber Reliant has released its early access program to specific security and privacy focused government and commercial industry test users for quantum resistant voice and chat. Adopting quantum resistance methods is essential for ensuring full spectrum data security and privacy. Cyber Reliant's quantum resistant secure voice and chat provides a level of security such that if an attacker had unlimited computing power, as in a weaponized quantum computer, they still could not compromise the data protection methods employed by Cyber Reliant. These quantum resistant techniques are incorporated directly into the data, thus eliminating the risk of data breaches based on network intrusions, malware, or electronic eavesdropping.
The Cyber Reliant Core transforms voice/chat packets at creation time into randomized, quantum resistant data shreds across any network protocol including cellular, Wi-Fi, or even satellite networks. The voice and chat solutions are implemented as an application on Android or iOS platforms and does not require a specialized mobile device or network enabled router to operate fully secure. Even on a heavily surveilled or compromised network, this technique eliminates the threat of encryption key theft and other exploitation methods.
In an upcoming release, Cyber Reliant will incorporate its ground-breaking advancement in True Random Number Generation. This novel approach uses a patent-pending process without the need for a specialized chipset, and utilizes sensors on standard commercial devices to create provable true random encryption algorithms that strengthen key generation methods, ensuring complete quantum resistant end to end data security. This advancement overlays on legacy mobile devices that have chip-based True Random Number Generators already built-in to the device, and makes it possible for future device optionality and diversity, reducing expense and build complexity while increasing security to combat today and tomorrow's threats.
Cyber Reliant initially created the Secure Voice and Chat solution to serve the tactical soldier in mission critical environments, but the need for future-proof data protection in commercial and enterprise markets quickly became clear.
Today, Cyber Reliant offers NSA Commercial Solutions for Classified (CSfC) up to Top Secret file-level data protection software for federal and commercial data privacy solutions and is natively compliant with major regulatory requirements including HIPAA, GDPR, FINRA, PCI DSS, PII, PHI, PAN, NPI, GLBA, FERPA, CCPA and more.
"Cyber Reliant's mission has always been to stay one step ahead of the ever-changing security threat landscape through secure-by-design principles that eliminate the attack surface. Our latest quantum resistant innovation delivers the most advanced level of protection available to all sensitive data assets and device types across customer verticals in healthcare, financial services, defense and aerospace," said Rick Bueno, founder and CEO.
Cyber Reliant:Battle Hardened, Business Ready
About Cyber Reliant: Founded in 2010 with a mission to provide critical data protection to the DoD and Intelligence community, Cyber Reliant has become a leading quantum resistant solution provider in the data privacy market for both Government and Commercial clients. Cyber Reliant's premier data protection is a quantum resistant software solution authorized by NSA Commercial Solutions for Classified (CSfC) to securely store the Nation's most sensitive classified information up to Top Secret on virtually any platform, to include commercially available mobile devices and IoT. Our cutting-edge and patented process of encryption, data shredding and file reconstitution integrates seamlessly with existing technology, provides a commercial user experience with no perceptible latency and demonstrates significant value across both the Federal government and commercial markets.