Cybereason and Google Cloud Join Forces to Drive XDR Innovation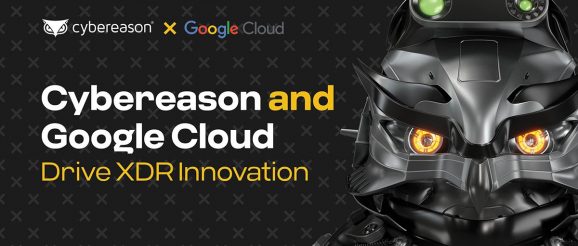 Cybersecurity defenders are under unprecedented pressure and attack from nearly every angle and every threat vector. To properly defend businesses, governments, hospitals, financial institutions and our critical infrastructure, security teams are accelerating their move to Extended Detection and Response (XDR).
Properly executing and implementing XDR involves cutting-edge innovation, the very latest in detection technology, and most importantly the ability to collect and analyze all event telemetry data at scale. 
This is why Cybereason and Google Cloud have entered into a strategic partnership to bring to market a joint solution in support of our mission to reverse the adversary advantage. This pivotal partnership creates a platform that can easily ingest and analyze petabyte-scale telemetry across the complete IT and security stack and offers unrivaled speed and accuracy for the prevention of advanced threats against endpoints, networks, containers, application suites, user personas and cloud infrastructure to deliver:
Competing offerings have no ability to scan non-executable files or provide effective behavioral ransomware prevention because their platforms struggle to analyze events at scale and must apply "smart filtering" that effectively eliminates critical data required to detect and stop an attack at the earliest stages.
But organizations can now reap the benefits of Cybereason XDR powered by Chronicle which combines the industry-leading Cybereason Defense Platform with its patented MalOp™ (malicious operations) engine which analyzes more than 23 trillion security-related events per week – five times more than any other vendor on the market – with Google Cloud's cybersecurity analytics that ingests and normalizes petabytes of telemetry from across the entire IT environment.
The Cybereason and Google Cloud partnership creates the most powerful unified XDR solution available on the market today that delivers planetary-scale protection and multi-layer prevention and response for predictive attack detection across the modern IT and security stack. No other XDR solution available comes close to matching the Cybereason and Google Cloud solution for speed and efficacy.
Cybereason and Google Cloud XDR reveals any malicious operation correlated across every device, user identity, application, and cloud deployment through an AI-driven cloud-native XDR solution that automates prevention, detection and response in real-time. Analysts can enjoy precision threat hunting prowess that reveals the full attack story faster with automated or one-click guided remediation options across any device across the globe. 
With the power of this revolutionary XDR solution, organizations can now reverse the adversary advantage and end malicious operations wherever they start or traverse. 
Cybereason and Google Cloud are dedicated to teaming with Defenders to end cyber attacks from endpoints to the enterprise to everywhere.  Schedule a demo today to see how your organization can benefit from an operation-centric approach to security.