Darren Sandler, Republic Crypto Lead Counsel: The Responsible Financial Innovation Act Is A Big Step In The Right Direction – Crowdfund Insider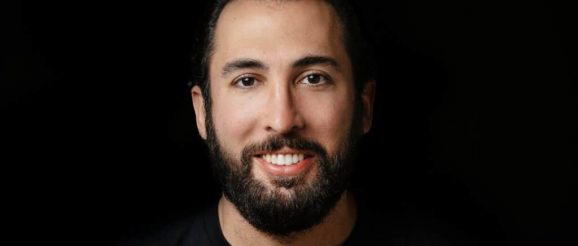 Earlier this month, US Senators Kirsten Gillibrand and Cynthia Lummis revealed their long-anticipated legislation aiming to provide a clearcut regulatory regime for the digital asset industry. The language of the bill represents a comprehensive approach for crypto including digital securities, stablecoins, and more while selecting lead agencies that will enforce compliance. The bill, the Responsible Financial Innovation Act (RFIA), also includes significant investor protection requirements as it attempts to balance innovation with common sense rules that should drive market confidence.
While crypto is going through a challenging period, alongside traditional markets, digital assets are here to stay; it is more a question as to how they will emerge from the current economic shakeout. CI recently connected with  Darren Sandler, Lead Counsel for Republic Crypto, part of Republic – a leading online capital formation platform that is active in multiple investment verticals including early stage, real estate, gaming, and more. Republic Crypto is the asset management arm of Republic and its R/Crypto Fund. While Republic Crypto was not one of the firms engaged in the crafting of the legislation, we asked Sandler for his opinion on the bill as it stands today. Our discussion is shared below.
The legislation deciphers regulatory questions pertaining to which agency regulates which types of digital assets. What are your thoughts on how the bill allocates to the CFTC and the SEC?
Darren Sandler: The allocation is based on a notion that there may be a point in time after which the token would transition in regulatory jurisdiction from the SEC to other regulators, should the tokens lose the characteristics of being a security. It would be a facts and circumstances analysis – note that sometimes a token could still have securities characteristics after it was delivered pursuant to an investment contract. For the transition to CFTC oversight, there would have to be clear metrics for decentralization and functionality, perhaps similar to those mentioned in the Hester Pierce Safe harbor, the LexPunk Reg X framework.
Ultimately, the focus of the non-SEC regulators should be on market integrity, market manipulation, anti-fraud, and consumer protection focused on scams and hacking risks, among other non-securities-oriented areas. They would accomplish this with clear rules for a disclosure regime and enforcement, as well as incentives for self-regulation. FinCEN will remain a player as it currently is, with respect to anti-money laundering.
The issue of stablecoins is addressed. What is your opinion on the outlined approach of the bill?
Darren Sandler:  The approach taken is logical and should not be seen as controversial. The RFIA calls for transparency, on-demand redeemability, and full 1:1 backing. The bill requires that stablecoin issuers apply for prior approval [from] a state or a federal banking regulator. A tax classification as debt also makes sense.
Also, worth noting that algorithmic stablecoins are not included in the definition, leaving open the possibility that some or all algorithmic stablecoins would be securities. A facts and circumstances analysis of algorithmic stablecoins makes sense, just as such analysis would for other digital assets.
What are your thoughts on crypto exchanges? The SEC appears to be pushing everything in the direction of a regulated exchange structure at least according to SEC Chairman Gary Gensler. The legislation allows exchanges to register with Treasury as MSBs [money service businesses].
Darren Sandler: Custodial crypto exchanges already register as MSBs with Treasury. The RFIA, on the other hand, provides for crypto exchanges to register with the CFTC. There would be a new spot trading type of license. Exchanges that offer derivatives would pursue existing licenses like a DCM or SEF.
Exchanges play an important role in the space. Despite the fact that crypto technology allows for self-custody, the average retail user often prefers the convenience of a centralized, custodial crypto exchange to store their keys for their crypto holdings.
Consumer protection, through increased transparency and enhanced cybersecurity, is a valid policy goal. At the same time, a balance must be struck between this goal and not punishing good actors that seek regulatory licenses. Relatedly, excessive regulation can push users to take their assets out of centralized exchanges and onto murkier, and sometimes less secure, Defi platforms.

Consumer protection, through increased transparency and enhanced cybersecurity, is a valid policy goal. At the same time, a balance must be struck between this goal and not punishing good actors that seek regulatory licenses


Is this the legislation that is needed to bring back the firms that have migrated overseas? Or offshore to jurisdictions that enable digital asset innovation?
Darren Sandler: This legislation is a big step in the right direction. Yes, it can help bring projects back to the United States. Two significant reasons for projects leaving the US or staying outside of the US from the get-go are:
(1) lack of regulatory clarity;
(2) the notion that the US treats most digital assets as securities.
The RFIA addresses both by providing regulatory clarity and frameworks for operating in a compliant fashion in which not all digital assets are securities.
Even with the RFIA, more clarity is needed on the determination of whether a given digital asset is not a security.

This legislation is a big step in the right direction. Yes, it can help bring projects back to the United States.


While bipartisan in creation, do you believe it has sufficient support in the House and the Senate? And what about the White House?
Darren Sandler: It's too soon to tell. We are seeing some shuffling of political stances on crypto, and an increase in lobbying from the cryptocurrency space. Currently, it seems that the Republican party is marginally friendlier to crypto than the Democrat party.
If this becomes law how will it impact Republic Crypto?
Darren Sandler: Republic Crypto's advisory clients will be more likely to set up shop in the US and offer their technology and tokens to US users. More jobs in the US will be created.
And what if the legislation fails and the SEC continues the pursuit of its belief that all digital assets (minus a few) are securities?
Darren Sandler: The answer depends on the manner in which the legislation fails. It could fail spectacularly, or it could come close to passing.
If the bill comes close to passing and has substantive debate, you will see iterations of it re-introduced. If the SEC continues to pursue projects from a securities enforcement standpoint, conditions will be similar to what we have been experiencing over the past few years; projects will continue to rise and fall (due to both market conditions and enforcement) with the number of projects still increasing. Tokens will find their way into US hands via the decentralized web (including Defi and Dexes), even if not initially distributed in the US. But even with regulation by enforcement, it's ultimately not clear how decentralized systems come into compliance in most cases.