Data innovation: From niche concern to key driver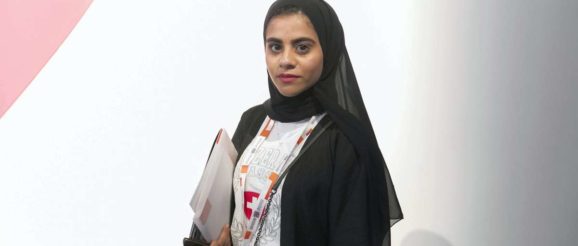 Visit any supermarket and you will be able to buy the kind of data technology that, not long ago, was the preserve of major corporations and academic institutes.
A 10GB flash drive will set you back less than £10 – a product so cheap and easy to carry that many of us will probably have several lying forgotten in desk drawers at home.
In 1994, a more primitive version of the same device cost the Edinburgh Parallel Computing Centre (EPCC) £1 million.
The supercomputing institute, now known as EPCC, was founded in 1990 by the University of Edinburgh. Based at King's Buildings in the south of the city, its stated mission has been to accelerate the effective exploitation of novel computing throughout industry, academia and commerce. What was once a niche academic concern is today a major driver of economic growth.
Technological advances underpinned by data have revolutionised the way we live in a dramatically short time. From smartphones to
TV streaming services, we are all now major consumers – not to
mention producers – of data.
"It's just incredible how things have changed," says Professor Mark Parsons, the EPCC director. "If I look at the biggest supercomputers we now run, the largest, Archer, is a million times faster than the system we had when I first joined.
"There have been enormous changes in the scale of data and computing over the last 25 years."
Data is also key to one of the biggest recent public investments in Edinburgh and south-east Scotland.
The ability to collect and analyse data underpins one of the central strands of the Edinburgh and South-East Scotland City Region Deal – a desire to transform the region into a digital powerhouse.
The EPCC and the wider university is working with partners in government, industry and other higher education centres to create a vibrant cluster of activity based on data science – the collecting, organising and interpreting of large sets of digital information. These tasks can be summed up as data-driven innovation, or DDI.
But what are city deals and who stands to benefit?
The Edinburgh and South-East Scotland City Region Deal covers six local authorities, representing 24 per cent of the Scottish population, centred on the Capital, Fife, the Borders and the Lothians.
City deals are best described as mechanisms for accelerating growth by pulling in significant government investment.
The local authorities team up to make a pitch to the UK and Scottish Governments. Once signed off, the funding subsequently released is used for innovation, skills and infrastructure to improve overall economic performance.
By stimulating growth and offering improved opportunities, city deals aim to tackle inequality and deprivation.
It has been a long process in getting the Edinburgh City Region Deal signed off. But the collaborative nature of the project has fostered long-lasting relationships between local authorities, education providers and business.
Charlie Jeffery, professor of politics and senior vice-principal at the University of Edinburgh, was one of the City Deal's architects.
"The first meeting I can recall was January 2015. The long timescale has been a bit frustrating at times but something very beneficial has come from the process.
"The key figures in the local authorities in the region, the colleges and the business community now know each other.
"That means we can talk about transforming school education, ensuring pupils leave school with appropriate skills for a data-driven economy, because we've got not just the networks but the trust and goodwill that's been earned from meeting and talking with each other."
The Edinburgh City Region Deal identified DDI as being crucial to the region's growth. "It plans to capitalise on the existing local expertise in the sector and to create a clear and collaborative blueprint for the future of the region."
A second question many will ask is: why focus on data?
A 2017 briefing by The Economist summed up the growing international consensus. "Data is to this century what oil was to the last one: a driver of growth and change," the magazine explained.
"Flows of data have created new infrastructure, new businesses, new monopolies, new politics and – 
crucially – new economics.
"Digital information is unlike any previous resource; it is extracted, refined, valued, bought and sold in different ways."
Parsons agrees with this analogy. "If you look at industrial economies, and you look at their ability to grow, they will have to use all of the information they have on the services people use and the jobs they have over the next 20 years in order to grow their economies.
"Data will fuel that growth – I'm absolutely certain of it.
"All of the ongoing discussion about data analytics, or about artificial intelligence [AI], is being driven by our ability to process and move large amounts of data.
"Many of the techniques that popular devices use, such as Amazon's Alexa, have actually been with us for a long time – in some cases 20 years or more, such as natural language processing.
"What's made them much more effective is our ability to process large amounts of data, which we've not really been able to do until now."
Robin Huggins understands better than most the employment opportunities DDI has created across Scotland in recent years. As director of client services at Glasgow recruitment agency MBN Solutions, he works on behalf of organisations who are looking for data-skilled employees, as well as data-skilled individuals trying to find new jobs. "Around five years ago it became evident that something special was starting to happen in Scotland," he says.
"There has always been a need for data technologists in the country. But prior to around five years ago, that need was primarily exclusive to the big financial services firms or energy companies – businesses that required a lot of information on what was going on in their markets.
"But what has happened in recent years due to a number of factors is that the traditional companies now require a lot more data staff, but in almost every aspect of the Scottish economy you are seeing the impact of what data can bring in terms of business gain. Instead of finding these people in little isolated silos within those big companies, you are now finding them across every industry sector."
Huggins is in no doubt which sectors are already delivering economic growth in Scotland thanks to DDI. "The runaway leader in terms of data-driven innovation is financial services," he says.
"Both traditional organisations and new and disruptive fintech start-ups – they understand this in a big way.
"We are seeing business models being disrupted and a number of companies springing up to provide financial services based on data.
"You're also seeing long-established banks changing their business models based on data."
Neil Logan, chief executive of Incremental Group, a digital technology company, points to the power of the disruptive player. "Digital
 technology has disrupted almost every industry by levelling the playing field such that the economy is already being dominated by those organisations that can make the right decisions, fast.
"Only by increasing the ability of an organisation to understand data and extract the actionable intelligence within can they hope to improve the quality and decrease the time taken to make decisions.
"The global economic playing field has never been more competitive. Barriers to entry are lower than ever before.
"Data, and the ability to use it, will be the key differentiator for Scotland's organisations as we move into the future."
The emergence of Edinburgh as a fintech hub was reflected in how the City Deal bid was assembled, according to Parsons. He says: "When 
we were putting together the City Deal project we were thinking carefully about what fuels digital 
growth. Key sectors are already represented in the city region's economy.
"The areas we identified were health and social care, financial services, fintech, tourism and festivals, agritech and also space and satellites – which is becoming a real strength in Scotland.
"We've looked at each of these sectors in our regional economy and thought how data-driven innovation would help each of them.
"In the last six months, we've seen the creation of FinTech Scotland, which was really driven by the industry. Data innovation is something we can do in a co-ordinated way across the city."
This article appeared in Data Innovation in September 2018. A digital version and can found here.