Delaware Innovation Space will draw startups using NASA technology to battle climate change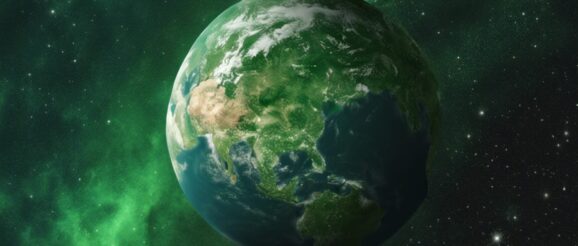 As evidence of a climate crisis flashes across our screens nearly every day, the still-niche green technology sector is rising toward a goal of reaching a cleaner, less extreme, net-zero-carbon world.
Wilmington's Delaware Innovation Space — a public-private partnership between the State of Delaware, DuPont and the University of Delaware — is no stranger to supporting the growth of green tech startups.
Take Versogen, a company that works to decarbonize industrial emissions using green hydrogen, which was an early recipient of an Innovation Space FastPass award and had a lab there until it grew out of it and moved to a $4.8 million expansion at FMC Stine Research Center in Newark. Or consider the now-Philly-based Carbon Reform, a startup with products that collect carbon from the air, which grew through the Innovation Space's Science, Inc. accelerator.
Also invested in climate-focused technology? NASA, which has licensed technologies for water conservation based on techniques developed for space travel and for site decontamination first created as an eco-friendly way to clean rocket parts without harming nearby wildlife.
The Climate Tech Startup Studio showcase will be the first official collaboration between NASA — or, to be more precise, the NASA FedTech Startup Studio — and the Innovation Space. Entrepreneurs from all over the country have been matched with NASA patents available for licensing, and will be put into five to 10 teams to train and to develop new climate-friendly products and services.
All of that will culminate at the showcase on Oct. 24 at the Innovation Space, where each team will pitch its climate tech idea and be judged by representatives of FedTech, the organization running the studio; NASA Technology Transfer Expansion; and the Innovation Space.
"Part of our role, regionally and nationally, is to help support this under-supported sector of science entrepreneurs," Bill Provine, CEO of the Innovation Space, told Technical.ly. "They don't get the support structures that many others do, so we always like to leverage where we can to strengthen the ecosystem at large."
Some of the ideas pitched may not go anywhere, or be "recycled" into a new idea. Some may become full-fledged startups that move on to further development and eventually funding stages — and, more importantly for Delaware, may become Innovation Space startups and members of the state's tech economy.
"We'll be looking for [entrepreneurs at the showcase] that we should be encouraging to apply to the Innovation Space," Provine said. "We have a virtual program that takes companies at the very, very early stages, kind of like what [Horn Entrepreneurship Executive Director] Dan Freeman does. There are a variety of elements that we can bring forward in support of these companies. We're excited to host this, because this is the type of company we work with every day. I would love as many of them as possible to come live with us."