Dell's tech innovation index: SA dabbles but hardly leads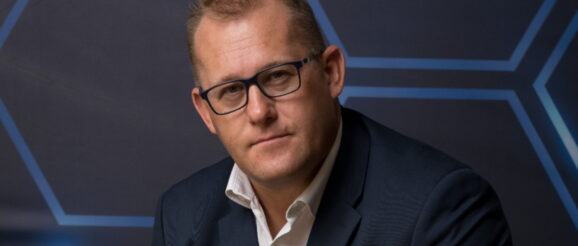 Many South African organisations dabble with innovation, but only a small number can be considered true innovation leaders. With digital transformation now embedded in business decision-making, there is more focus on improving levels of innovation maturity.
This is according to research by Dell Technologies, presented at the Dell Tech Forum 2023 hosted in Kyalami, Johannesburg, yesterday.
Doug Woolley, VP and GM, Dell Southern Africa, introduced the findings of the Dell Technologies Innovation Index Research Report, based on input from 7 500 global CIOs, including 200 from South Africa.
Woolley highlighted the key issues that must be addressed if organisations are to overcome barriers that impede innovation: having processes in place for driving innovation; getting buy-in from decision makers; establishing the right partnerships; and fostering an organisational culture that is conducive to innovation.
He pointed to the so-called perception gap – the variance between what South African employees believe to be the innovation maturity level of their organisations and the actual reality.
"You will see from the findings that 68% of employees regard their organisation as innovative or extremely innovative, yet 42% worry they won't be in business in the next three-to-five years, based on their innovation level and relevance," said Woolley.
Analysis of South Africa's state of innovation maturity shows that 53% of organisations are categorised as innovation evaluators, meaning they are in a state of gradual innovation and planning; 21% are considered innovation followers, with very few investments and only tentative plans, while 23% are innovation adopters and have mature innovation plans and investments in place.
The percentage of innovation leaders, or those organisations with innovation ingrained in their DNA, is only 2%.
Other barriers
Dell identified several other barriers to innovation and the extent to which these impact businesses: 37% of respondents reported they cannot securely work from anywhere, 67% struggle to turn data into real-time insights, 57% don't have holistic end-to-end security strategy, 51% are battling with growing cloud costs, and 54% are battling complexity at the edge.
Woolley said Dell Technologies believes innovation drives business outcomes. The company's research shows that innovation leaders and adopters are 2.2x more likely to accelerate during recession, inflation or economic uncertainty, 1.7x less likely to face an IT skills shortage, and 1.2x more likely to create new customer value through innovation.
He emphasised the importance of building an innovation culture where any idea can make a difference and learning through failure is encouraged. Organisations also need to strengthen the business and IT relationship to increase technology and innovation maturity.
"Embed a structured, data-driven innovation process to capture and realise innovation across the organisation," concluded Woolley.