Deloitte Announces Strategic Co-Innovation Initiative with Google Cloud to Help Consumer Businesses Transform with Generative AI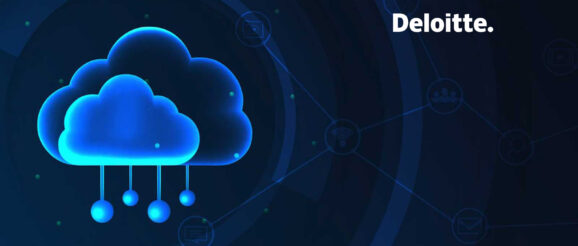 Deloitte announced a new co-innovation initiative with Google Cloud that helps consumer businesses transform how they operate to create more relevant, engaging and effective customer experiences. Deloitte's ConvergeCONSUMER portfolio of solutions is now available on Google Cloud and integrates Google Cloud's leading data analytics, artificial intelligence (AI) and Generative AI (Gen AI) capabilities. The solutions enable consumer organizations to rapidly deploy AI-powered tools that help them more accurately forecast demand, personalize marketing campaigns and optimize product pricing, which can increase brand loyalty and extend competitive advantage.
Recommended AI News: Plume Reveals the Latest Trends in the Wi-Fi-Connected VR Headset Market
To improve business performance, companies have traditionally relied on in-house teams of data scientists and engineers to develop and maintain bespoke solutions, which often results in significant expenses and lengthy development timelines. ConvergeCONSUMER revolutionizes this approach by providing organizations with turnkey solutions that can unlock a new layer of insights about their businesses and the consumer audiences they target. For example, customers can now apply Google Cloud's AI and data analytics capabilities to their business data with an extensive array of external data points from ConvergeCONSUMER, such as insights about specific customer segments or weather events with logistical implications.
ConvergeCONSUMER by Deloitte and Google Cloud
ConvergeCONSUMER ingests a wide array of consumer signals to better predict customer behavior, improve demand forecasting, optimize supply chains, streamline costs and tailor consumer experiences. With ConvergeCONSUMER now optimized for Google Cloud's infrastructure and products, enterprises can:
Accelerate decision-making with Google Cloud Vertex AI: ConvergeCONSUMER combines Google Cloud's Vertex AI platform with Deloitte's comprehensive, proprietary consumer and market data and algorithms. Customers can more easily build and train machine learning models with the ability to choose pre-trained or custom AI models that accelerate decision-making and generate value from improved business analysis.
Quickly develop Gen AI experiences like chatbots and search engines: ConvergeCONSUMER integrates Google Cloud's Generative AI App Builder and Generative AI Studio to help businesses efficiently build applications that enable customers and employees to quickly get relevant information. For instance, an online retailer could create a chatbot to expedite customer inquiries about product availability and returns, freeing up time for agents to manage more complex inquiries.
Improve business insights with Google Cloud Cortex Framework: ConvergeCONSUMER leverages the Cortex Framework to help businesses enhance data and generate powerful insights about how they operate, plan and forecast. Cortex provides packaged solutions content and reference architectures that businesses can easily adapt to integrate across a variety of public, private and community data sources, including sales and marketing, finance, supply chain and more. For example, with ConvergeCONSUMER and Cortex, organizations can rapidly deploy demand-sensing and forecasting analytics, identifying insights faster and more cost-effectively.
Accelerate time-to-value from business analysis with BigQuery: ConvergeCONSUMER applies BigQuery, Data Flow and Dataproc to help organizations derive value from structured and unstructured data, regardless of its storage location, which can be enriched with consumer data and external signals for improved business insights. Organizations can also view analytics in real-time, with the ability to apply pre-integrated signals to these datasets and accelerate time-to-value from business analysis.
Recommended AI News: Plume Launches Uprise to Transform Connectivity Services for MDUs
"Our research on the Future of Consumer has revealed that consumers have an increasingly diverse set of preferences and an expectation for choice and convenience," said Ben Stiller, ConvergeCONSUMER general manager and principal, Deloitte Consulting LLP. "To win in this changing market, consumer-facing companies should be more precise, granular and responsive to individual customer needs. However, historically, these companies won based on their scale or 'mass': production, distribution, top-down decision-making, marketing and more. ConvergeCONSUMER is about helping companies deliver outcomes and quickly engineer advantage by moving their decision-making and experiences from mass to micro at scale. By combining Google Cloud's advanced generative AI, data analytics and cloud technologies with Deloitte's IP, deep industry/domain knowledge, expansive set of customer signals and engineering capabilities, we are ushering in a new era of customer centricity that can have dramatic commercial, operational and financial benefits for our clients."
"Consumer businesses run highly complex organizations and need tools that are practical to adopt and yield tangible benefits in real-world settings," said Carrie Tharp, vice president of Strategic Industries, Google Cloud. "With ConvergeCONSUMER, businesses can easily deploy and manage solutions that combine Google Cloud's leading generative AI and data analytics with Deloitte's deep industry experience, helping consumer organizations optimize areas that are core to their business, such as demand forecasting and supply chain performance."
Recommended AI News: Codoxo Launches Generative AI for Healthcare Payment Integrity
[To share your insights with us, please write to [email protected]]
The post Deloitte Announces Strategic Co-Innovation Initiative with Google Cloud to Help Consumer Businesses Transform with Generative AI appeared first on AiThority.