Demand for Innovation, Resilience, and Security Drove Steady Growth of European Software Market in 2022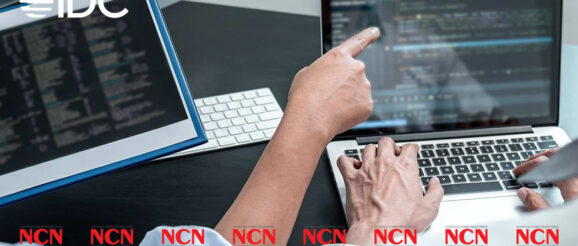 Continued resiliency of the European software market despite economic uncertainty and an unstable socio-political situation. IDCs showed an overall 15% year-on-year growth in spending on software by European organizations in constant currency in 2022.
Reflecting a need for increased innovation, artificial intelligence (AI) platforms remained the fastest growing segment of the European software market, increasing by more than 37% on the back of the performance of Palantir and AWS, among others. Demand for improved resiliency, automation, and cost savings resulting in increased spending on software quality and lifecycle tools — which grew by over 26% in constant currency, led by Atlassian. Companies like Microsoft and Gen Digital benefited from increased security spending, which helped drive the nearly 25% overall year-on-year market growth.
"Automation and security are at the heart of enablement. AI tools enable workers to create and produce in new, creative ways, while security is the underlying fortification that allows their introduction to the enterprise," says Tom Vavra, head of IDC's Data and Analytics Team, European Software.
In 2022, particular software areas that experienced a downturn during the pandemic began to show a recovery. Spending on engineering applications grew by more than 12% in constant currency, while spending on supply chain management applications doubled its growth rate from 2021. On the other hand, demand for collaborative applications and content workflow and management applications started to slow down in 2022.
"Demand for software in 2022 saw a marked rebound in engineering and supply chain management applications, fueled by the accelerated adoption of digital technologies and automation, along with the need to optimize operations and reduce costs," notes Ondrej Plachy, senior research analyst, IDC European Software. "Conversely, the plateauing growth of collaborative and content workflow applications reflected a maturing market and shifting priorities among organizations seeking to navigate the complexities of the new normal."
If you have an interesting Article / Report/case study to share, please get in touch with us at [email protected]/ [email protected], 9811346846/9625243429.
The post Demand for Innovation, Resilience, and Security Drove Steady Growth of European Software Market in 2022 appeared first on NCNONLINE.