EarlyBirds awarded 'Global Open Innovation Platform of the Year 2023'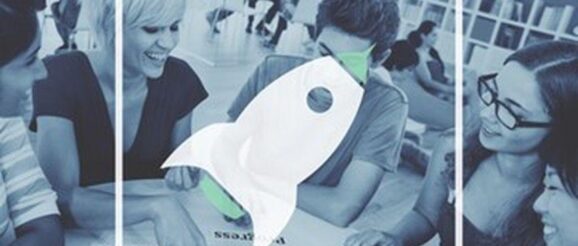 Highlights

EarlyBirds aims to level up technological advancement for businesses through collective intelligence and expertise.
It helps diverse businesses in realising their true innovation potential and climb up the ladder of success.
EarlyBirds has been honoured with the title of the 'Global Open Innovation Platform of the Year 2023.'
EarlyBirds has poised itself as a modern-day platform that levels up technological advancement through collective intelligence and expertise. It caters to a variety of needs and aspirations of diverse businesses across industries that wish to realise their true innovation potential and climb up the ladder of success.
The trailblazing Australian innovator in open-source innovation ecosystems has been helping organisations and the global business community with holistic solutions to the obstacles and seize opportunities in the technological landscape. It provides them automated innovation processes which are more efficient and better organised.
Notably, EarlyBirds has been honoured with the title of the 'Global Open Innovation Platform of the Year 2023' for bringing together innovators, early adopters, and subject matter experts in a B2B environment for swift adoption of avant-garde technologies.
EarlyBirds' transformative open innovation ecosystem
EarlyBirds enables organisations to register unprecedented growth by making workflows seamless and empowers cross-functional teams to explore, analyse, and employ cutting-edge technologies.
One common challenge that most of the businesses have to deal with is steering through the complex landscape of innovation. To overpower this challenge, EarlyBirds helps firms to bridge technological gaps, identify industry trends, and partner with suitable innovators and experts.
The visionary approach followed by EarlyBirds helps in bringing in the essential transformation through knowledge sharing, cross-industry collaboration, and the fast-paced deployment of solutions. The Australian company also helps businesses to have an edge over its competitors and build on transformative opportunities.
EarlyBirds' two pivotal supported programs
Data source: EarlyBirds' website
With the objective of pushing businesses across the globe for growth, transformation, and enduring success, EarlyBirds is presently serving more than five million technology innovators, including startups, scale-ups, and mature organisations. If you too intend to forge ahead for innovation, connect with industry leaders, and write an inspiring story, you can associate with EarlyBirds.
To know more, you may visit http://earlybirds.io.