EarlyBirds' innovation maps enable faster adoption of green technologies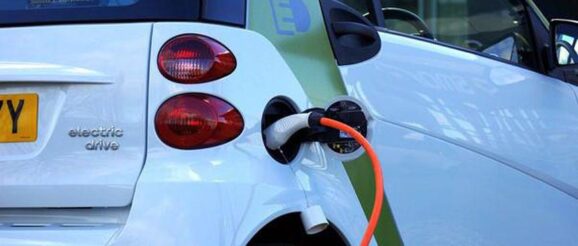 Highlights

EarlyBirds asserts that the world's energy infrastructure must adopt greener ways in order to tackle climate change
The company's innovation maps provide insights into the wider green technology landscape, enabling adoption of new tech
EarlyBirds has programs that address varied needs, from immediate innovation solutions to overhaul of processes
Even a child knows what poses the biggest threat today to humankind and planet earth. Climate change, which often finds top place among topics discussed in bilateral and multilateral meets, is a threat that can be dealt with only when climate innovators and big organisations join forces. EarlyBirds — a platform for innovators and organisations to find one another — is focusing on collaboration between stakeholders to unlock the full potential of clean energy.
The company operates an open ecosystem for innovations related to all industry needs including adoption of new ways to reduce carbon footprint and integration of green technologies with the existing production processes. Before we discuss about the flagship programs and dynamic maps of EarlyBirds that help drive innovation, let us know the company's views on adoption of green technologies.
A paradigm shift
In a recent article, EarlyBirds has talked about the extent to which the world needs to change its energy infrastructure — from sourcing to refining to utilisation of varied sources — to bring a paradigm shift. The shift requires investment in new capabilities, but adoption of completely new processes, EarlyBirds asserts, is an uphill battle. Instead, organisations can look to upgrade their existing production facilities and processes by adopting feasible green innovations.
The company also talks about some promising green tech trends — green hydrogen has almost nil greenhouse gas emission; distributed and decentralised electricity grids have incentivised investment in solar energy; plant-based meats and other things like cool roofs are reducing our carbon footprint; and developments like lithium batteries and vertical farming are making transportation and agriculture less dirty. These solutions, EarlyBirds says, can be used in the existing capabilities of organisations.
Image source: Pixabay.com; © 2023 Krish Capital Pty. Ltd.
EarlyBirds' platform
The company is a crucial stakeholder in that it provides green innovators a platform to show their invention to the wider industry and earn patronage. Simultaneously, organisations, both big and small, can utilise EarlyBirds' ecosystem to pick a feasible solution that can be integrated in their processes. The first program, Explorer, aims to supplement an organisation's existing innovation process, while the second program, Challenger, helps quickly resolve one technical challenge by utilising an ideal invention.
The company has innovation maps that can assist in energy transition and faster adoption of green technologies. These maps can also address a particular topic that has a pre-defined business outcome requirement. EarlyBirds says its dynamic innovation maps enable a comprehensive insight into the green technology world, helping leverage partners, secure innovators, and thereby lead to faster adoption of new tools.
Innovators willing to showcase green technologies that can address climate change can visit the company's website's 'Innovator' section, whereas organisations wanting to adopt clean tech can visit the 'Early Adopter' section.