EMBRACING ELEGANCE AND INNOVATION – Connoisseur's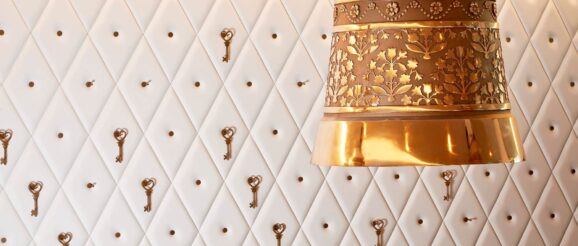 In the world of hospitality, where luxury meets artistry, the name Marcel Wanders resonates profoundly. This visionary Dutch designer has woven magic into some of the world's most iconic hotels, seamlessly blending innovation, elegance, and a touch of whimsy.
Join us on a journey through these exceptional establishments, each a masterpiece in its own right.
1. Andaz Hotel Prinsengracht, Amsterdam, Netherlands
Nestled along Amsterdam's picturesque canals, the Andaz Hotel Prinsengracht is a testament to the city's rich heritage and modern allure. Marcel Wanders' design here encapsulates the essence of Dutch culture – from the exposed brick walls that echo historical charm to the vibrant local artworks adorning the walls. Every detail, from the custom-made furnishings to the panoramic views of the canal, is a celebration of Amsterdam's artistic spirit.
2. Mondrian South Beach, Miami, USA
Stepping into the Mondrian South Beach is akin to entering a surreal dreamscape. Marcel Wanders' design here is playful and imaginative, featuring oversized furniture, whimsical chandeliers, and a bold color palette. The hotel's interiors are an artful fusion of Miami's lively energy and Wanders' avant-garde creativity, creating an atmosphere that is both sophisticated and fun.
3. Kameha Grand Zurich, Switzerland
In the heart of Zurich, the Kameha Grand is a symphony of elegance and extravagance. Marcel Wanders' touch is evident in the themed suites, each a masterpiece of design. From the Poker Face Suite's suave allure to the Diva Suite's glamorous ambiance, guests are enveloped in a world of luxury and style. Every corner of this hotel is adorned with intricate details, reflecting Wanders' commitment to creating immersive experiences.
4. Mondrian Doha, Qatar
The Mondrian Doha stands as an architectural marvel in the heart of Qatar. Marcel Wanders' design pays homage to Arabian heritage while embracing contemporary aesthetics. The interiors are a visual feast of patterns, textures, and colors, creating an ambiance that is both opulent and inviting. Every element, from the ornate chandeliers to the intricately designed furniture, tells a story of luxury and sophistication.
But our journey doesn't end with these remarkable hotels. Marcel Wanders' artistic touch has extended to the VIP Centre at Amsterdam Airport Schiphol, where travelers can now unwind or conduct business amid Dutch heritage and contemporary design. In this luxurious lounge experience, multiple rooms offer varying moods and feature design and art elements from different Dutch eras.
From traditional patterns to 17th-century motifs to iconic contemporary design, the public and private spaces at the VIP Centre at Amsterdam Airport Schiphol envelop visitors in Dutch flavor and engage the senses. Rooms designed for business are equipped with high-end technology, while more secluded spaces are crafted to help people relax and engage with unexpected design. Arriving is like stepping back in time to be captivated by Dutch masterpieces and iconic works, in a leisurely escape where every room tells its own story.
In the tapestry of luxury hotels and hospitality spaces, Marcel Wanders' creations stand out as vibrant threads, weaving together innovation, culture, and artistic brilliance. Each hotel and the VIP Centre are unique stories waiting to be explored, inviting travelers to embark on a journey of indulgence and inspiration. So, if you seek not just accommodation but an experience that transcends the ordinary, immerse yourself in the world of Marcel Wanders, where every stay is a masterpiece, and every room tells its own captivating story.
For more information contact our travel advisor HERE.