Emerging Genre of Regional Airlines Bring Luxury and Innovation To Diverse Markets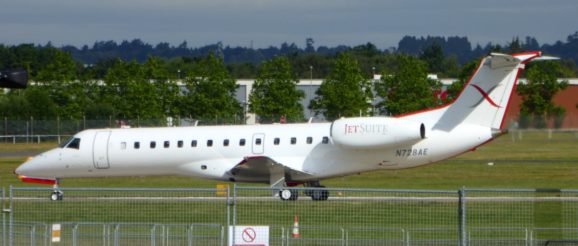 Rising genres of micro airlines offer unique travel options. Some offer private jet-like experiences at affordable prices, others offer subscriptions, and others offer service to cities that don't traditionally support air service.
As travelers demand more unique, tailored, luxurious travel experiences, an emerging genre of airlines are rising to meet that demand. This emerging class of small carriers tend to cater to customers who value time more than the lowest possible fare. They offer business class-like products even in some aircraft that are too small to offer a luxuriously large seat. These carriers focus on providing travelers with a small, near-private flying experience in an effort to elevate the traveling experience over the more typical regional jets that stuff passengers like sardines. To be honest, we're not even sure what to call these types of companies yet. They are a hybrid of charter and a regional carrier. Many also offer subscription services for an even more modern twist. We're going to go ahead and call them 'micro airlines'. 
Micro Luxury Airlines: Private Jet-like service with near-coach fares
You've probably heard of several of the new breed of carriers that are out there, but maybe didn't realize what exactly they offered or how they differed from private jet chartering services or something similar. 
JSX, formerly known as JetSuiteX and owned by JetSuite, for example, is technically a regional, micro airline, but it's branded as a "hop-on jet" service, with short-haul flights on the West Coast. It operates Embraer ERJ aircraft only, 14 in total, fitting 30 passengers each. During your flight, you receive drink and snack service and much of the same amenities you'd find on a regular aircraft (like charging portals at your seat). Due to the small cabin and official designation as a scheduled charter, security checks are not required before boarding. Additionally, thanks to JSX's cozy relationship with JetBlue (JetSuite's CEO Alex Wilcox was a JetBlue founding exec), you can even earn TrueBlue points when flying with JSX.
Taos Air is another micro-luxury airline that has taken off in the past couple of years. The airline is actually a public charter that uses Advanced Air LLC's Donier 328 Jets. Similar to JSX, they offer flights from private terminals with limited security requirements, complimentary ground transportation in Taos, no baggage fees, and even 100% carbon offset. Taos Air flies from LA, Austin, Dallas and Carlsbad, California
Did you know there's a direct flight from Dallas or Austin to Taos (more departure cities to come)???
Check out #TaosAir ….. I just flew Taos to Dallas 1 1/2 hours👏👏👏👏 pic.twitter.com/y5SwXDgIlr
— Resort Properties of Angel Fire (@rpangelfire)
Subscription Services are growing too
XO, formerly known as JetSmarter, works a little bit differently. It sells memberships that allow you to book private aircraft if you so wish, but it also offers its members single seats on "shuttles," that you'd book just like any regular flight. You basically get a seat on a scheduled flight that takes place on an actual private jet, but you're sharing the private jet with strangers. XO's shuttle routes take you between popular destinations primarily on the East Coast, such as New York City to Florida, though flights to popular vacation destinations, like Vail, are also available. 
WheelsUp is similar. You can purchase a membership that allows you to buy private flights, but you can also just book single seats on private aircraft and you take the flight with strangers. What makes WheelsUp different than XO is you get the ability through the WheelsUp community to talk with your fellow passengers, negotiate how much each of you pays for a flight and settle on a departure time that fits all your schedules. 
Surf Air is a little more typical for a micro-luxury airline, operating off a set flight schedule only. The nascent airline operates small, single-engine aircraft (the Pilatus PC-12NG) rather than large, commercial aircraft. Still though, you're flying with strangers, up to seven other passengers at a time. Destinations are mostly located on the West Coast, but flights to Texas cities are also available. SurfAir charges a monthly fee with the ability to utilize the pass for any flight without additional costs. 
Cape Air and Boutique Air: Micro regionals to airports too small for traditional regional service
Carriers like JSX, WheelsUp, and SurfAir all seem to be filling a similar niche. But then you also have another category of carrier that offers limited service on small aircraft to more austere destinations. Those two airlines are Cape Air and Boutique Air. 
Cape Air is one of these. The small airline with its fleet of Cessna twin-engine 402s caters to mostly New England travelers looking to get to popular vacation spots on the coast, such as Cape Cod and Martha's Vineyard, although Cape Air also occasionally flies between small cities in the Midwest, as well as between a few Caribbean destinations. New England Airlines is similar, flying between Westerly, Rhode Island, and Block Island, Rhode Island, exclusively. 
Why are Micro Airlines Becoming a Popular Choice?
Beyond the small service and the luxe feel that can come with some of these micro airlines (though not all), they offer several perks that many frequent flyers find desirable.
1.) Breeze through security
Generally, the security process, as well as boarding and prep for take off, takes much less time than what you'll experience with a larger airline, since you'll typically not need to go through a commercial airport terminal. This doesn't mean, however, that security standards with these micro airlines are lax. The aircraft and crew are held to the same standards that all the big guys are.
2.) Easy to access airports
Saving you even more time, many micro airlines fly into big destinations, but choose to fly into less congested airports, so you can count on fewer delays overall. Some passengers have even reported that micro airlines have cut their travel time in half, a great perk for people on business but also for the busy family where time is at a premium. 
3.) Flexible booking policies
Many micro airlines have flexible booking policies. Subscription service airlines allow last minute cancellations. Most of the non-subscription airlines we mentioned allow changes with little to no fees. But each micro airline has different policies. And airlines like JSX have different cancellation policies based on the fare class you booked.
4.) The feeling of private flying without the cost and fees
Additionally, if you really want the luxury of flying private, but you just can't afford it, these micro airlines give you a somewhat similar experience. Yes, you'll still be flying with strangers and you're still sharing the plane, but there's a big difference between sharing an aircraft with seven people and sharing it with a hundred or more. 
5.) Pet friendly
Lastly, micro airlines just offer added little benefits that many travelers find attractive, from allowing your pet to fly free in the cabin, to more overhead room in the cabin thanks to removed overhead bins (like JSX). The best part for travelers with pets is that they don't even have to pretend that they are flying with an emotional support animal. 
How Much Will a Ticket Cost?
Ticket costs all depend on where you're going and which micro airline you choose. The level of luxury a micro airline offers plays heavily into the ticket price, even though flying with a micro airline is far cheaper than flying private. 
Many micro airlines offer subscriptions on top of individual flight fees. So, for example, Surf Air requires you to pay $2,500 per year for a general membership (giving you access to all routes and a waiver for cancelation or flight change penalties), but then each flight that you take starts at $500 per flight.
If you want to book just a single seat for a flight on XO for the coming weeks, from, say, Washington, D.C., to Atlanta, then you can look at paying around $2,500 or more. However, you're not paying for a yearly membership, just your single flight. 
With JSX, you could fly, in mid-December, between Las Vegas and Burbank, and pay a mere $338 round-trip. This is possible thanks to JSX's Hop On fares, which come with cancellation fees, change fees, charges for overweight bags and charges for over-the-phone bookings, but it's still a great deal regardless. 
With some of the less luxuriously-branded airlines, like if you booked a trip on Cape Air, maybe taking one of their Chicago flights to Decatur, Illinois, in mid-December, you could expect one-way fares starting at just $59. For a short flight with short waiting times, and a small plane that lessens the crowds, a price like that seems like a no brainer.
So Why Aren't Micro Airlines Even More Popular?
It's a question that begs to be asked, especially when you look at very affordable flights like those offered by Cape Air. 
For some micro airlines, though, the cost of operating can be too expensive to grow beyond their market niche. The cost of fuel and operation exceed what the market will pay for their services. In other cases, micro airlines price themselves out of their market. It is a given that more expensive tickets and memberships can only thrive in certain markets. While there are plenty of rich clientele in markets such as New York City and Los Angeles, when you start serving destinations like Texas and St. Louis, your target demographic drops dramatically. 
Micro airlines aren't guaranteed success
Many micro airlines have failed in the last few years. Cal Jet Elite, for example, operated daily service between Las Vegas and Carlsbad, for about half a year only, September 2017–April 2018. It operated one CRJ-700 aircraft, with room for 63 passengers, until it announced it was going to attempt to expand its service, at which point operations ceased and they haven't picked back up since.
Via Airlines lasted a little longer, operating Essential Air Service to underserved communities in the Mid-Atlantic, 2014–2019. Though it only boasted a fleet of six Embraer ERJ-145 aircraft that fit 50 passengers each, it served more than 30 routes over its lifetime before it declared bankruptcy earlier this year. 
The story is the same for other micro airlines throughout the recent history of aviation. When micro airlines attempt to offer affordable service while reducing all the things most travelers hate about flying commercial (crowds, long lines, long wait times), they seem to run out of money. 
Could these newer, luxe-focused micro airlines, with membership structures and pricier fees, have cracked the code as to what makes a micro airline work in the long run? 
The Future for Micro Airlines
If current and recently past trends continue, the future for micro airlines is clear. Micro airlines are growing to meet the market demand. The focus will continue to shift toward a more exclusive flying experience that's individualized, luxurious and perk-heavy — as well as more expensive and centered around business travel, luxury, and first-class travel markets. And while micro airlines are certainly more affordable than flying private, they are unlikely become the 'new' regional jet experience for most of us.  CRJ-200s for the masses!