Enabling safer innovation with unified SASE | Aruba Blogs Enabling safer innovation with unified SASE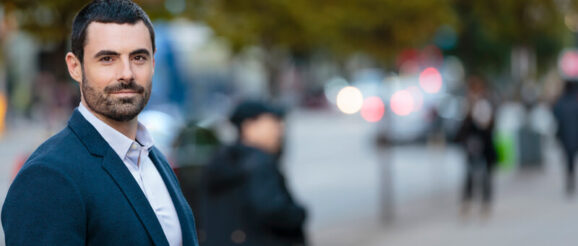 The risk versus innovation dilemma
Humans are an innovative lot. Since the beginning of our history, we have ideated and created new tools and systems that make our lives easier and more productive.
But with innovation comes risk. Even the ancient humans who invented stone tools risked injury during the tool-making process. In today's business world, new technology drives much of the innovation that creates new sources of revenue. And just like in ancient times, today's new tools come with risk in the forms of increased security breaches, productivity disruptions, and resource shortages.
To determine how risk versus innovation decisions are playing out in today's marketplace, HPE Aruba Networking commissioned a proprietary study of over 2,000 IT leaders across 21 markets aimed to uncover:
 Today's IT leaders lean heavily on innovative technologies
Across the board, we found IT leaders are looking to increase competitive advantage by deploying innovative emerging technologies:
Concerns about security breaches stemming from emerging technology are common
The intent to adopt new technology is there, although the reality of integrating it into existing infrastructure still faces significant security challenges:
Constrained IT resources limit the ability to innovate
Additional barriers include limited resources and concerns about productivity loss during technology transformations:
The need for a unified cybersecurity approach
Based on these findings, it's clear that now is the time for IT leaders to consider a unified cybersecurity approach, and the network is the perfect enabler for it. Although many leaders already recognize the network's role in strengthened cybersecurity, there is a disconnect in how to capitalize on the network's potential to support emerging tech deployment—likely tied to using too many disparate technologies at once. What's missing: the need for direction and guidance on how to consolidate multiple technologies into a unified structure truly capable of supporting safe innovation.
Reducing innovation risks with unified SASE
Unified SASE securely connect users, devices, and applications—no matter where they reside—to improve security posture while boosting staff efficiency and user and admin experiences.
By using the network to enforce least-privilege (Zero Trust) access across innovative new solutions and technologies introduced to the system, unified SASE can significantly reduce the cyber risk inherent in deploying new innovative technologies, removing the strain on overworked IT teams, and improving network performance.
It's an innovative approach to an innovation problem. Today's IT leaders can't afford to let risk hold them back—they need to be able to embrace innovation to accelerate business transformation, but in a way that enables secure connectivity from any device, any location, to any app or destination. Thankfully, we've come a long way since the stone age—innovation no longer means risking bodily injury—or your network security.