Enterprise hits and misses – Generative AI is put to the enterprise test, while the Silicon Valley Bank implosion leaves innovation fallout in its wake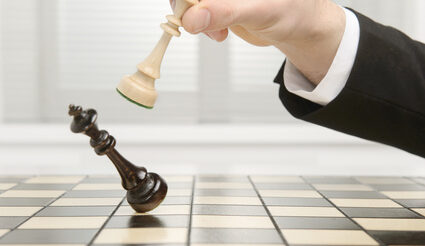 Lead story – Generative AI for the enterprise – an evolution or a revolution?
The promotional bombast would insist a generative AI revolution is on the way. I'm not so sure – but I'm all for use case precision.
Phil authored two pieces which advanced our understanding of generative AI in industry situations.
In LLMs like ChatGPT will win in business when they start learning from humans, says Emergence Capital, Phil hashes out the issues with Jake Saper, General Partner of Emergence Captial. Saper acknowledges that generative AI use cases for the enterprise are problematic out-of-the-box, due to the potential for errors. Phil quotes Saper:
If I'm making a decision on what medical procedure to follow, or how to close this contract, or whatever it is, getting that wrong, and trusting it blindly because it sounded right, is really bad.
Saper believes there are two important ways generative AI results can be improved: one is through "iterative AI," where humans coach the AI systems into greater accuracy. The second is a technique called chaining, which injects company-specific data into the mix, something that isn't currently possible with ChatGPT specifically, but should open up quickly from one vendor or another.
Making generative AI more effective comes back to building 'guardrails' into the system, to help limit the impact of data bias and the occasional bouts of 'hallucination' such systems can encounter. Salesforce's generative AI announcements, timed with its TrailbazerDX event, raises these questions. Stuart addresses this news in TrailblazerDX – Salesforce taps into ChatGPT for generative AI push across business clouds.
Via Phil's piece on Einstein GPT, live from the TrailblazerDX, he lays out four AI risks, and how Salesforce is tackling them. Einstein GPT also includes that iterative capability:
A key part of Einstein GPT's advantage over generic LLMs is that its own users can provide feedback on the model's output, which then goes back into its reinforcement learning cycle.
I'm all for conversations that combine AI possibility with an attention to addressing the downsides. So why do I see this as evolutionary and not revolutionary? As I commented on Phil's piece:
Generative AI (which relies on deep learning and LLMs), has inherent technical limitations that will require the injection of new AI approaches to address. Until such a time, there will always be a margin for error. That doesn't eliminate all use cases, but it does require human supervision of output. That complicates the ROI calculations, because you can't eliminate human supervision.
Saper tells Phil about Ironclad, a SaaS company for digital contract management, which has already been 'interatively' trained on redlining legal contracts:
You don't want to just ship that contract with the AI redlines, you actually want a human in there to confirm the ideas, and then also to make the model better based on the things they edit.
When you combine the need for human supervision with the various cautions and guardrail construction – along with the need to expand interative 'coaching' and data chaining – that's why I put generative AI firmly in the evolutionary category. But hey, that's not a bad showing. On my enterprise grading scale, evolutionary beats wildly overhyped (Metaverse) and irrelevant (Web 3.0).
Diginomica picks – my top stories on diginomica this week
Vendor analysis, diginomica style. Here's my three top choices from our vendor coverage:
Qualtrics X4 coverage – with a $12.4 billion buyout offer from private equity firm Silver Lake looming, Derek headed to Salt Lake City to document how/if/why XM (experience management) matters to customers:
Jon's grab bag – Amidst AI hype and consternation, Neil issued a statement of purpose: Towards a sustainable, intelligent Internet – a plan to consider. Chris examined AI-for-good use cases: AI futures – why smart heating, ventilation and AC systems may save the planet.
Meanwhile, I found 11 ways a customer use case can go awry: How to mess up a customer case study – let us count the ways. Let's not put any more babies to sleep when we can create stories that stick instead.
Best of the enterprise web
Silicon Valley Bank fallout – enterprise implications. As we go to press, there are plenty of unknowns about the Silicon Valley Bank debacle, and what the precise fallout will be. But it seems clear that a massive crisis was averted, despite the appalling poor judgment of some individuals with championship-caliber myopia. I'd be more comfortable with lax regulations if we didn't live amongst so many cash-grabbing or axe-grinding fools. 
This Yahoo Finance piece is a decent summary as of today: Yahoo finance piece is a decent summary as of today: Silicon Valley Bank depositors protected by US government. The Wall Street Journal is hollering that this is a bailout. Semantics perhaps; I don't see it that way. The main thing is that while it would be lovely to see certain individuals – and perhaps even organizations – suffer due punishment, bringing down our financial system in order to enjoy a symbolic tarring and feathering and rack up a few political points seems a poor tradeoff.
This weekend was full of polarizing politics and hyperbolic hollering, reminding us once again how useless social media has become when sober thinking is needed. Now, we have a lingering queasiness about the instability of the supposedly stable. That's better, however, than a market collapse.
As we (hopefully) get some distance, we must ask a potent question: has this event crippled tech startup innovation, in the enterprise and beyond? Phil Fersht raised this issue in his Sunday blog post. Fersht's post would have resonated more with me if he'd found the time to throw the leadership of Silicon Valley Bank under the bus, most of whom reportedly made sure to withdraw theirs before leaving the world a steaming present to clean up (not to mention certain VC insiders who did more than their fair share to create a self-defeating outcome). Fersht seemed to lack faith that making depositors whole was possible, which surprised me given the bank's underlying assets were not FTX-like fantasy accounting. Still, Fersht nails it here:
The immediate impact aside, we can expect a more damaging aftershock – a hit to innovation. SVB, as a financial institution, is a crucial source of funding for many high-potential tech firms—many in the consumer space but also a large cohort targeting real-world business challenges. Many will likely struggle to fight through the next few months without access to capital.
We should push back against such a negative long term outcome. If the enterprise becomes void of fresh ideas, that's on us. Jockeying for position in the bailout debate is far less useful right now that pushing for solutions. We need more actions like these: SVB: CEO Works to Fund More Than $1 Billion in Loans for Startups:
'The reason we're doing it is obviously we want to support a community, that's very important," Dubugras told TechCrunch. 'The business reason we're doing this is because we'll fund these loans and our business accounts, and we hope people stay our customers right after that.'
It may not be surging like vinyl, but the floppy disc isn't done yet:
Chuck E. Cheese Still Uses Floppy Disks To Make Its Rodent Mascot Dance — For Now https://t.co/XKX4URKj0S
"The retro tech is "quite elegant for what it does," the restaurant chain's floppy disk vendor said."
-> hey, gotta love the airgapped security for that mascot's well being
— Jon Reed (@jonerp) March 9, 2023
This New Stack piece was good; the feature image was a comedic bonus.
p.s. nice to know what a mean scary hacker looks like 🙂 – though he seems flummoxed by the Mac OS, maybe a software update is in process…. https://t.co/fIfBPyAytV
— Jon Reed (@jonerp) March 12, 2023
Just because ChatGPT can somehow do a podcast doesn't mean anyone can listen to it. My neighbor's dog has a podcast.
Scientists Now Want to Create AI Using Real Human Brain Cells https://t.co/MF0QP7QIE1
"Machine-learning models like the one that powers ChatGPT are generating essays, short stories, and entire podcasts"
->Yeah, I'm sure the author is avidly consuming them- ovestatement award
— Jon Reed (@jonerp) March 11, 2023
Meta walked back its metaverse; now it's quietly reinstating cubicles in (some) open offices:
Meta Rediscovers the Cubicle – Cal Newport https://t.co/7hx8qTxvrE
-> open offices are cool, except when you want to do important work
— Jon Reed (@jonerp) March 11, 2023
Come to think of it, one of my Facebook friends 'poked' me the other day. Retro is now. See you at the watercooler…
If you find an #ensw piece that qualifies for hits and misses – in a good or bad way – let me know in the comments as Clive (almost) always does. Most Enterprise hits and misses articles are selected from my curated @jonerpnewsfeed.