E&P Highlights (Oct. 31, 2022): Sépia Oil Discovery; Aramco, IBM Innovation Hub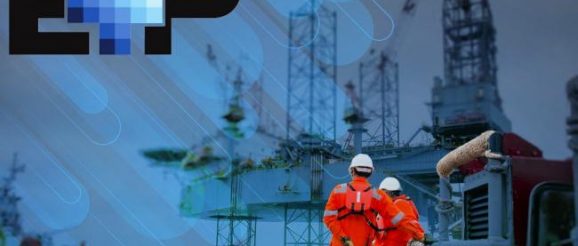 From oil and gas discoveries to contracts for vessels, decommissioning efforts and acquisitions, below is a compilation of the latest headlines in the E&P space within the past week. 
Activity headlines
Sépia well records 'one of thickest' net oil columns in Brazil
Petrobras confirmed an oil discovery in the Sépia Co-participated Area and said the well had "one of the thickest" net oil columns ever recorded in Brazil.
The 4-BRSA-1386D-RJS well in the northwestern part of the field was spudded in 2,197 m water depth.
This discovery lies within the Sépia Co-participated Area, which covers the Sépia transfer of rights (ToR) contract (Petrobras, 100%) and the Sepia ToR Surplus Production Sharing Contract awarded in December 2021 to Petrobras (30%), TotalEnergies (28%), QatarEnergy (21%) and Petronas (21%), with Pre-Sal Petróleo SA (PPSA) as manager.
David Mendelson, senior vice president, Americas at TotalEnergies Exploration & Production, called the discovery excellent news.
"Just a few months after concluding our entry into the world-class Sépia Field in Brazil, where we are already benefitting from the production performance from the first FPSO," he said. "The resources confirmed by the Pedunculo well appear to exceed pre-drill expectations and add to the potential for future development of the area. Thanks to their exceptional productivity and the innovative technologies used in their developments, these resources fully fit in TotalEnergies' low-cost, low-emission oil portfolio."
Petrobras said the oil-bearing interval was verified by electrical logs and fluid samples, which will be further characterized by laboratory analyses. The consortium will continue operations to characterize the conditions of the reservoirs found and verify the extent of the discovery, Petrobras said.
Petrobras operates the Sépia Co-participated Area with a51.9% on behalf of partners TotalEnergies with 19.2%, QatarEnergy with 14.4% and Petronas with 14.4%. The Sépia shared reservoir is currently producing 170,000 bbl/d of oil, according to TotalEnergies.
Petrobras to further assess Aram after DST
Petrobras reported that a drillstem test on wildcat well 1-BRSA-1381-SPS (Curaçao), located in the presalt section in the Aram Block of the Santos Basin, has been completed.
The drillstem test (DST) in 1,905 m water depth, investigated a thick interval of petroleum-bearing pre-salt carbonates, whose productivity was evaluated by dynamic production data. Oil samples were collected during the DST to be further characterized by laboratory analyses. This DST operation was performed around six months after the conclusion of the wildcat well 1-BRSA-1381-SPS in January 2022 and complements previous evaluation with logs.
According to Petrobras, the consortium will further assess the dimensions and commerciality of the accumulation in the Aram Block.
Petrobras operates the block with an 80% share, with CNPC as partner (20%). Petrobras acquired the Aram Block in March 2020, in the sixth bid round of production sharing blocks.
Contracts and company news
Change in Sembcorp, Keppel deal 
Sembcorp Marine and Keppel O&M announced changes to the planned combination of the two companies. The new deal is structured as an acquisition rather than a combination.
Under the new agreement, Sembcorp Marine will acquire 100% of Keppel O&M from Keppel Corporation, with shareholder voting on the agreement expected around the turn of the year.
According to Sembcorp, the new deal translates to an 8% improvement on terms from the original combination deal announced in late April, which valued the consideration for Keppel O&M at S$4.87 billion. The new acquisition consideration for Keppel O&M is S$4.5 billion.
Weatherford wins Aramco work
Weatherford International announced Saudi Aramco had awarded it a three-year, lump-sum turnkey (LSTK) contract for drilling and intervention services.
Under the contract, the Weatherford Integrated Services and Projects team will plan and execute all aspects of the operations, including Weatherford product lines and associated services, to deliver 45 wells per year for the term of the contract. 
C-Constructor, Holiday under contract
C-Innovation LLC announced it has signed a multiyear contract with a major operator in the Gulf of Mexico. Under the agreement, the C-Constructor will support C-I's New Well Delivery Program, and the Holiday will handle inspection, repair and maintenance (IRM) services.
The C-Constructor and Holiday are light construction vessels equipped with 150 MT subsea cranes and two Schilling UHD work class ROVs each.
C-I's New Well Delivery Program manages well delivery operations post-drill rig completion through well startup and combines tree and well tie-in scopes. 
Aker BP accelerating digital transformation efforts
Tietoevry announced it had been selected as the new digital services partner for Aker BP.
The two companies have entered into a new five-year partnership to accelerate Aker BP's transformation to a fully data-driven E&P company.
Under the deal, Tietoevry will deliver to Aker BP a broad set of next-generation digital services, focused on systematic modernization of Aker BP's application management and core operations as well as their cloud and infrastructure environment. 
According to Tietoevry, the cooperation is intended to pave the way for enhancing automation, enabling cloud management and driving data-driven operations at Aker BP.
DOF vessels win contracts
The DOF Group recently announced a contract extension and new contracts.
DOF said Petrobras has extended the Skandi Amazonas AHTS vessel contract with Norskan Offshore Ltda until March 2023.
A major operator awarded DOF Subsea a contract to support an FPU offshore West Africa.  The group will use the vessels Skandi Constructor, Skandi Iceman and Skandi Hera, as well as a third-party vessel.
Esso Exploration & Production Guyana Ltd. awarded DOF Subsea a three-year contract for two vessels to perform IMR, well intervention support, and light subsea construction activities to support the growing subsea infrastructures in the Stabroek Block offshore Guyana.
Two multipurpose support construction vessels with 250-ton AHC crane and two work class ROV systems will be deployed in Guyana for three-year terms, plus options. The first vessel will mobilize in late October while the second vessel is planned to begin in January 2023.
Helix wins Brazil decommissioning project
Helix Energy Solutions Group, Inc. announced it had won a deepwater well decommissioning contract award from Shell Brasil Petroleo Ltda.
The project, located offshore Brazil in the Campos Basin, is expected to begin in early 2024 for a minimum firm period of 12 months, plus customer options to extend.
Under the contract, Helix will handle plug and abandonment services on subsea wells in the Bijupira and Salema fields. Helix will provide the riser-based well intervention vessel Q7000, a 10k Intervention Riser System, and remotely operated vehicles.
The Q7000, equipped with an IMO-certified DP3 system and the Helix-designed riser system, can execute well intervention operations in water depths from 85 m to 3,000 m. 
Old Norwegian production, injection data available
Production and injection data from older wellbores is now available in Diskos, the Norwegian Petroleum Directorate (NPD) announced.
The NPD said historical production data is particularly valuable when new wells are drilled near existing wells, and noted that data is helpful when interpreting the properties of development wells that are still producing and when a new company considers buying into or taking over a field or area.
In the mid-1980s through 2000, well production and injection was reported to the NPD in PPRS, which is the original format for reporting this data. Production data in this format has been converted to the current MPRML format, and is now available in the Diskos production module.
Data is available from when production started on the Norwegian shelf in 1971.
Previously such data was only available internally. The conversion process involved verifying and correcting wellbore names, handling duplicate data and finally, converting to the current xml-based format and uploading to Diskos. The actual production and injection volumes are listed as reported by the operators. More than 120,000 lines of data have been validated and loaded into the database, where each line represents data for a specific wellbore in a specific month, according to the NPD.
Valaris updates fleet status
Valaris reported a new contract, an option and a rig moving to standby in its latest fleet update.
Valaris announced the heavy-duty harsh environment jackup VALARIS 123 had won a 90-day contract with an undisclosed operator in the North Sea with the contract expected to begin in November 2022. 
Valaris said BP exercised a 14-day option for heavy-duty ultra-harsh environment jackup VALARIS Norway in the U.K. North Sea. The 14-day option will directly continue the existing firm program. 
In September, the Australian Federal Court set aside an environmental plan covering the drilling and completion activities related to the Barossa Gas Project. As a result, Valaris said, the customer suspended drilling activities being performed by VALARIS MS-1, and the rig was moved to a standby location. During the contract suspension period, the duration of which is currently unknown, we do not expect a material impact on revenues and earnings. The customer's hearing to appeal the court's decision is scheduled to occur in November.
Aramco, IBM plan innovation hub
Aramco and IBM plan to establish an innovation hub in Riyadh, Saudi Arabia, to support high-tech driven economic growth in Saudi Arabia leveraging emerging technologies in hybrid cloud, AI, and quantum computing to address objectives including circular economy, materials science, supply chain, sustainability, security and digitization.
Aramco Senior Vice President of Technical Services Ahmad Al Sa'adi, said the collaboration memorandum of understanding, which was signed on Oct. 31, "aspires to achieve potential breakthroughs in the energy sector that will have industry-wide impact. Through this collaboration, we are seeking to leverage the next frontiers in computing to drive economic growth and enable decarbonization through digital technologies."
Aramco and IBM will collaborate to identify potential opportunities for the application of technologies to address sustainability challenges. The aim is to accelerate the exploration of climate mitigation and adaption solutions using hybrid cloud, AI, and other emerging technologies, to help improve carbon emission performance and prepare enterprises for the impact of climate change in alignment with the Kingdom's sustainability vision.
IBM and Aramco also plan to collaborate to identify opportunities for the application of technology to address supply chain efficiency and resiliency challenges, such as providing greater visibility and transparency across the supply chain.
Clariant launches EMEA Technical Center
Clariant Oil Services announced its expansion in Europe, the Middle East and Africa (EMEA) with a facility for advanced oil and gas solutions.
Located in Dubai, the EMEA Technical Center will leverage the technologies and more sustainable oilfield chemicals. The regional hub will address three competencies: corrosion, fluid separation and flow assurance.
"The EMEA Technical Center brings autonomous application testing facilities to the oil and gas industry, doubling throughput and allowing customers to swiftly realize performance and cost-driven solutions," Zied Ghazouani, head of EMEA for Clariant Oil Services, said. 
Verisk selling Woodmac to Veritas
Verisk announced it will sell analytics company Wood Mackenzie to a Veritas Capital affiliate for $3.1 billion in cash consideration payable at closing plus future additional contingent consideration of up to $200 million.
According to a news release, Veritas can help advance Wood Mackenzie's goal of accelerating the transition to a more sustainable future.
Ramzi Musallam, CEO and Managing Partner of Veritas, said WoodMac provides essential data and insights to organizations across the value chain.
"In partnership with Wood Mackenzie leadership, and with the strong backing of our strategic investment, we have an opportunity to enhance and expand the datasets and solutions the company provides to its growing customer base, from upstream producers who are looking to decarbonize to new energy asset managers who want to optimize their investments," Musallam said.
Verisk CEO Lee Shavel said the deal: "best positions Verisk to expand our role as a strategic data, analytics, and technology partner to the global insurance industry, and as a result, drive growth and returns that will create long-term shareholder value."
The total purchase price is subject to typical adjustments for, among other things, the working capital and the debt of the business at closing. The transaction is subject to customary closing conditions, including regulatory approvals, and is expected to close in first-quarter 2023.