E&T Innovation Awards celebrate best in engineering and technology | E&ampT Magazine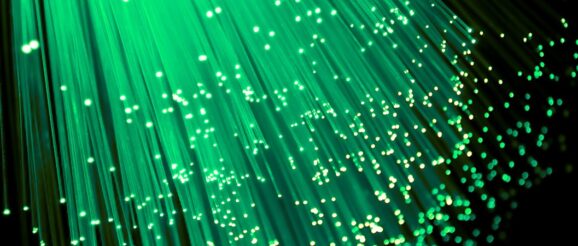 The E&T Innovation Awards recognise the people, projects, and organisations transforming our world for the better through engineering and technology: from cybersecurity to sustainability initiatives.
This year was the 16th year of the innovation awards but the first under the E&T magazine name. It was also the first time the ceremony was held virtually, opening it up to the entire industry. It was co-hosted by television presenters Maddie Moate and Greg Foot from IET Savoy Place in London.
Bethany Joby, co-founder and CEO of Technology Will Save Us, took home the top prize (the E&T Leader of the Year Award) for her toy company which produces kits for teaching coding and other technical skills. Growing the firm from her kitchen table to an international operation spanning 97 countries, Joby considers it her mission to transform the next generation into "digital creators".
Since the beginning of the coronavirus lockdown, the company has enjoyed a 105 per cent growth in sales as parents shop online for fun and educational ways to keep their children occupied.
"I feel so honoured to have won this award. I want to thank the IET for this incredible acknowledgement and I am so grateful to all our team, community, advisors, and other entrepreneurs who have supported me on this journey," Joby said.
"I hope that in the future, education and technology are synonymous with a great learning experience for children. I strongly believe that the breadth of technology available to the education sector will create the most creative and competent generation in history."
Other awards celebrated outstanding excellence in various fields of engineering, innovative start-ups, efforts supporting diversity and inclusion in engineering, and technology for good.
The "Small Idea, Big Impact: Global Challenge" award was given to the University of Oxford-led team behind the OxVent: a low-cost ventilator designed, tested, and manufactured rapidly by academics and industry partners in response to the coronavirus pandemic.
The winners of the 2020 E&T Innovation Awards are:
IET President, Professor Danielle George said: "There has never been a more important time to recognise and celebrate the innovations that are bringing about real change and are helping to solve the global challenges we face today. In these uncertain times, we need innovators and creative minds from across all sectors to work together to tackle the COVID-19 pandemic."
"These annual awards celebrate the achievements of the most outstanding innovations across engineering and technology. The finalists this year all demonstrate the imagination of engineers worldwide and we are so proud to show our support for these exceptional minds. A huge congratulations to all our winners."