EXCLUSIVE: How Hedera Is Bridging Web2 And Web3: A Future Of Transparent Innovation – Benzinga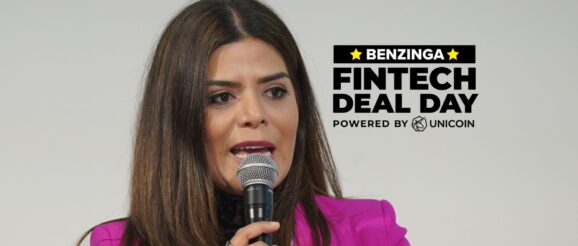 Betsabe Botaitis, a seasoned finance professional, co-founder of AIKON, and CFO at Hedera, states that the company aims to strike a balance between the positive and negative aspects of digital blockchain. They achieve this by ensuring transparency across all levels, from making council meeting minutes to token economics publicly accessible.
What Happened: Speaking at Benzinga's Fintech Deal Day & Awards in New York City on Monday, Botaitis emphasized the need for coexistence between Web3 and Web2 companies, highlighting that the future landscape will encompass both public and private entities. She noted that enterprises, innovators, startups, developers, and entrepreneurs are increasingly focused on creating products that offer enhanced auditability, visibility, and transparency.
Botaitis added, "People like them to be part of that new economy," expressing her belief that the obstacles to innovation are diminishing. She further stated, "Traditional banks can very quickly start testing a Web3. So that's what we're doing. We are enabling that acceleration of the implementation of Web3." She also highlighted Hedera's current focus on integrating fiat with digital assets.
Read Next: Blockchain Revolution: How To Achieve Scalability, Decentralization And Regulatory Clarity
Botaitis pointed out the upcoming challenges, noting that some companies aim to have fully public interfaces, a process she expects will take time. She drew a parallel to the early days of the Internet, recalling how users were initially hesitant to enter their credit card numbers online, illustrating the gradual shift in user comfort and trust with new technology.
"Amazon makes you do it, it has all the account details, and it's memorized. We are getting to that. We are educating enterprises and educating developers."
AI Angle In Blockchain: Botaitis noted that the prevalence of fake AI presents both opportunities and challenges in the current landscape. She emphasized the importance for the industry to discuss how blockchain can enhance the benefits of AI, positioning blockchain as a crucial enabler for introducing verification and trust into these systems.
She states, "We are the trust layer that can enable a lot more innovation and emerging technologies to grow and benefit all of us."
Highlighting Hedera's Uniqueness: Hedera is the greenest layer one blockchain, based on data from the University Central of London's study on energy consumption. Its energy usage per transaction is 1,000 times lower than that of Visa. This low energy consumption, combined with its traceability and visibility features, distinguishes Hedera in the blockchain space.
To foster trust among users of its platform, Hedera has established a Governing Council consisting of 29 members, including representatives from Fortune 500 companies and accredited universities. This council plays a crucial role in verifying transactions to enhance the platform's reliability. Additionally, various committees within Hedera are dedicated to overseeing aspects such as technology, token economics, and memberships, further ensuring the platform's integrity and effectiveness.