Exclusive | World sees India as incubator of innovation: PM Modi on UPI, Aadhaar success – India Today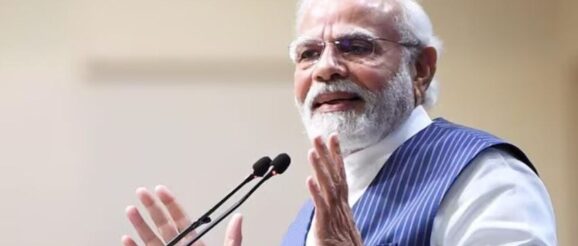 Prime Minister Narendra Modi highlighted India's role as an incubator of innovation, particularly through its successful digital public infrastructure, in an exclusive interview with Business Today.
"Today, there is global acknowledgment of India's success in promoting and using digital public infrastructure towards the socio-economic development of our people," PM Modi said.
"The world today sees India as the incubator of innovation," he said, highlighting the fact that 46 per cent of global digital payments transactions are now in India, which is "one shining example of the success of our policies".
On importance of technology-driven public welfare
He said the success of India's digital public infrastructure and technologies such as Aadhaar, UPI, Co-WIN, and Pradhan Mantri Jan Dhan Yojana, have effectively delivered services directly to beneficiaries.
"India has shown that technology can be a big enabler of ensuring last-mile delivery. Technology has helped India achieve targeted welfare delivery," PM Modi said.
He said the country's use of technology, aimed at inclusive growth and formalisation of the economy, has led to significant improvement in various indicators. It has not only led to improved formalisation but also the availability of affordable credit and other facilities for the poor, he added.
Furthermore, PM Modi expressed that global experts have acknowledged India's adept utilisation of digital public infrastructure. He indicated significant interest from world leaders during his meetings, underlining the widespread intrigue in India's achievements.
"Not only have global experts appreciated India's use of digital public infrastructure, but I also sense a lot of interest in them during my meetings with world leaders," PM Modi said.
Accelerating global development through tech
Prime Minister Narendra Modi said India's digital public infrastructure has a diverse stack of products that find utility in both the Global South and the developed world, adding that many countries have shown keen interest in learning from "our experience".
"We are working with G20 countries to accelerate global development by leveraging technology, particularly promoting the concept of digital public goods through a common approach to digital public infrastructure. And this has been deeply appreciated by the G20 membership at large," PM Modi said.
"We are confident that the growing popularity of India's digital public infrastructure will go a long way in accelerating global financial inclusion and ease of living," he added.
Edited By:
Poulami Kundu