Fast Company Puts Innovation Into Practice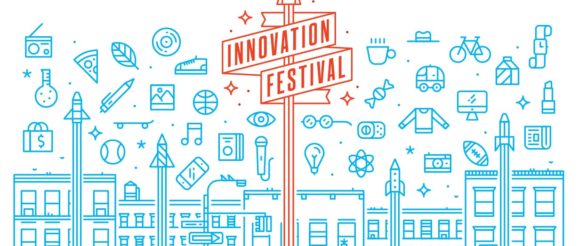 Following a recent transition of leadership, with the appointments of Stephanie Mehta to editor-in-chief this past February and Amanda Smith to VP, publisher in April 2017, the focus of Fast Company is leaning towards innovation, both in the coverage of the topic and the implementation of inventive practices across its platforms.
Founded in 1995, the magazine has over two decades of experience covering companies of all sizes and industries—specifically the disruptions and impacts that they're making within their respective spaces—the themes of innovation and invention are not new to the publication. Implementing the changes that they cover, however, is a newfound mission for the recently appointed leaders.
"Innovation is a lens through which we look at everything," says Mehta, whether that is through covering technological advancements or changing business models. "We think of it as a really big tent that enables us to tell a lot of different, important business and social stories under the Fast Company brand."
Through this mission of reinvigorating the brand to reflect the changing business models, Smith tells Folio: that Fast Company has seen a 28-percent YOY increase in revenue across all of its platforms.
---
Kerry Washington and Stephanie Mehta at the 2018 Innovation Festival | Photo by Daisy Korpics for Fast Company
---
Custom events dedicated to innovative activations
One particular area of growth for FastCo is custom events.
The Innovation Festival, a five-day-long interactive conference that focuses on creativity, conversation, and new business models at a variety of companies, is in its fourth year, having taken place earlier this month in New York City.
But instead of relying solely on traditional keynotes and panels to discuss better business practices, the editorial and marketing teams have worked to integrate a variety of activations and "Fast Tracks," which allow attendees to spend a few hours at their choice of over 100 companies.
And it's these innovative elements that Smith attributes to the increase in partner interest, which has led to a 50-percent increase in sponsor revenue year-over-year.
With 17 total partners for the 2018 festival—up six from 2017—all but two are new to the event, the returning sponsors being 3M and Lippincott.
Smith believes that there is a combination of things that drives partner interest, but using "innovation pixie dust" to create bespoke activations and custom integrations is a main reason why companies come to them and is what sets FastCo apart in the marketplace.
One of these custom integrations at this year's festival was Prudential's escape room that integrated the goal of "escaping to financial wellness," and was built in Vanderbilt Hall at Grand Central Terminal, due to it being too large to be hosted at the festival's other locations: Convene on Park Avenue and the 92nd Street Y.
"We went to Prudential to talk to them about the types of people who come and the message and the theme of the overall festival," says Smith. Ultimately, she says that the sponsor came back to FastCo with the idea to create an escape room, and after figuring out the timing and location for it, Smith and her team felt that it "resonated perfectly with our audience."
Other partners like Intel and PwC Digital Services are using VR and AR activations and an immersive hologram to showcase their dedication to technology and how it relates to other sectors that the companies are operating in.
"Every single one of our sponsors and partners all have elements where they're doing innovative things and they want to show it off," Smith tells Folio:. "I think our audience is very interested in that and that's why they're coming to us across all of our platforms, but we're bringing it to life for them in person, which stands out."
Refreshing the print magazine
A sample of the "reinvigorated" content and design in Fast Company's November issue.
Beyond events, which both Mehta and Smith say will be a major focus of growth for the upcoming year, another area of transformation for Fast Company is print.
"I think print can be innovative in a lot of ways," says Mehta. "We have an opportunity eight times a year to really rethink the way we want something to look—the way we want to present something."
And while the magazine can't be redesigned every issue, she says that "by applying the things we write about, smart design, and more human-centric approaches to design, we have an opportunity in a very short amount of time—almost faster than you can change a website—to change what a page looks like in a magazine."
Recently, FastCounveiled its new logo and announced the launch of new content and reinvigorated designs starting with the November issue. According to Mehta, her editorial team's mentality is to view each issue as an opportunity for experimentation and as a way to incorporate language from the tech world.
"While the act of putting out a magazine isn't particularly innovative, I like to think that we're helping innovators do what they do best," she says. "We're providing them with an MBA-in-a-box with every issue."
In recent months, Mehta's team has experimented with the types of stories that they're telling from their covers in order to disrupt the archetypal stories found in standard issues of business publications.
Arlan Hamilton's story, FastCo's October cover star, for example, is a tremendous one that secured her placement, according to Mehta, as it broke away from the parade of celebrities and famous CEOs who had previously been featured.
"We need to be ahead of the curve. We need to figure out who is going to be transforming business for the future," she says. "Our covers may look very different from those of publications that cover a more traditional part of the world of business."
And because Hamilton's story represents a new demographic of successful business leaders, Smith says that the response so far from readers has exceeded expectations.
"I've heard it a few times that newsstands are sold out and we give them the same amount of copies every month," she says. "Now they're gone and people are asking for her."
Smith continues that the October issue has also seen success on other channels. "There's been boost in social engagement and I know that consumers have been actively looking for her covers because she's been talking about them on her podcast and social platforms."
One instance of Hamilton's cover trending on social media was a reaction video that she shared on her personal Twitter account of her seeing her cover for the first time, which was viewed over 264,000 times. And several other posts featuring her cover have received thousands of likes on her channel alone.
Though FastCo's numbers on how Hamilton's issue performed aren't in yet, the immediate responses from readers on social media and claims of sold out newsstands indicate to Smith that "Arlan is the first of many covers like it," featuring impactful, diverse stories and pinpointing the innovators and creators of the future.
Keeping readers close
Stephanie Mehta
While the magazine represents a calling card for the Fast Company brand to both Smith and Mehta, the ultimate goal for implementing these innovative business practices is to engage readers across all of their platforms.
"We want to talk to readers wherever they're looking at Fast Company: in the magazine, online, on video, at the custom events," says Smith. "We want to talk to them at every touch point of the universe for the brand."
With a readership that is equally split between the genders, is at an average age of 42, and represents a diverse mix of business types and sizes, Smith says that the most important thing that FastCo can do is to keep them close and engaged across all of its channels.
"There is a true passion for the fans of Fast Company that probably wouldn't have anticipated a few years ago when I joined the brand," she says. "When we talk to our readers and invite them to our events, we also invite them to speak on panels and we really create this passionate community of readers."
Amanda Smith
For Smith and her team, creating new touch points to engage readers translates into building more in-person experiences. "I would definitely say that custom content and events are the future and the focus for us in 2019, and I'm probably not the only one saying that in the marketplace. We're already dreaming up new ideas."
And for Mehta, maintaining engagement means ultimately staying true to the core of the brand's DNA, meaning covering the impact, innovation, and the design of business. "Fast Company is definitely a title and a platform that represents the future of business and I think that for a lot of our readers, underwriters, sponsors, and advertisers, the next generation of business leaders and the next generation of folks who are transforming business are avid consumers of our content."
The post Fast Company Puts Innovation Into Practice appeared first on Folio:.